9.1.18
I woke just a few miles out from Stevens Pass. I could hear Superstar talking in her sleep. She didn't stir as I put my food bag into my pack, shouldered it, and headed out. It seemed to be a dim morning and I sipped on my coffee and shook the chill from my fingers as I walked. Up and over a ridge I went just to be back into the fog again.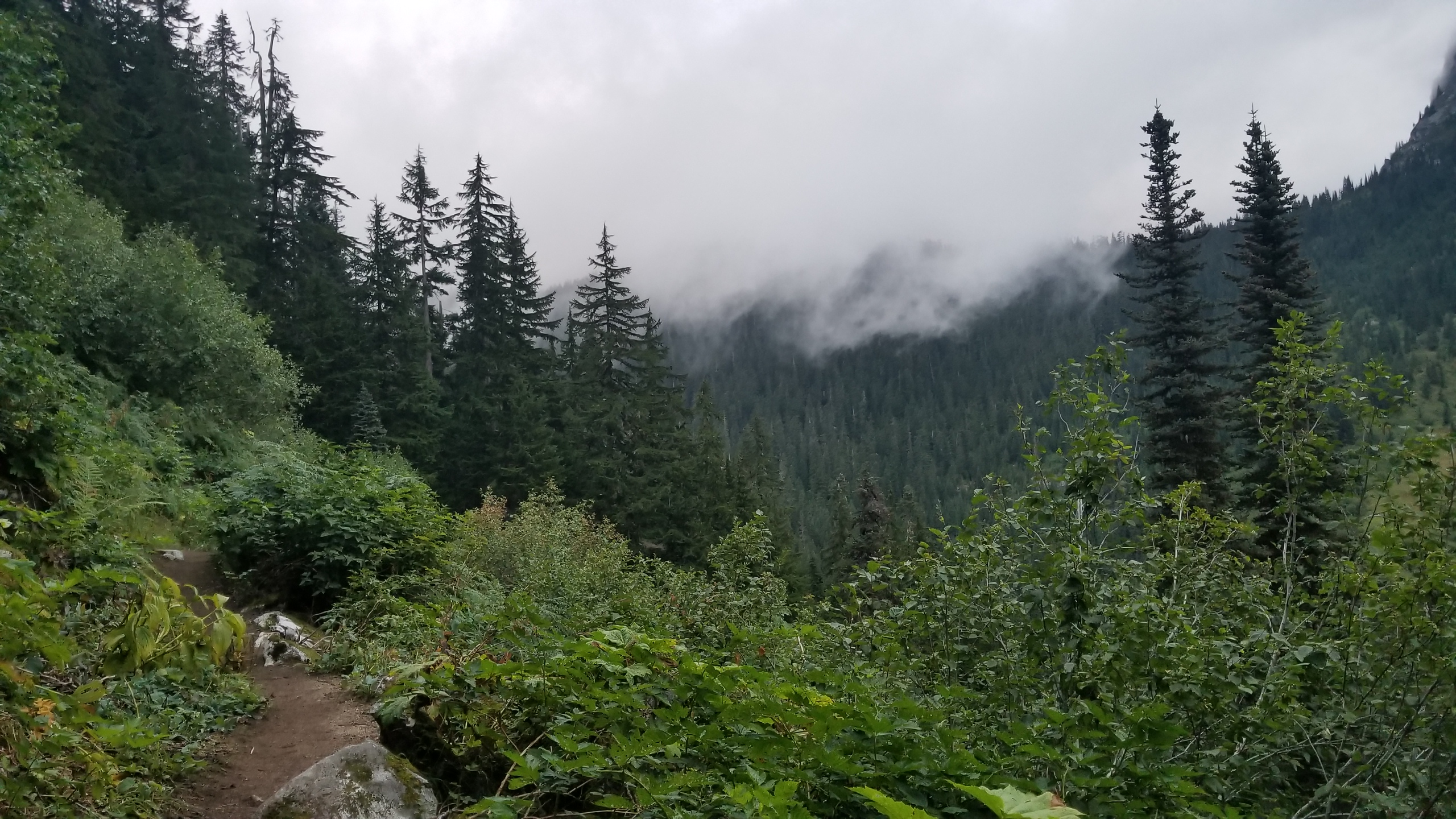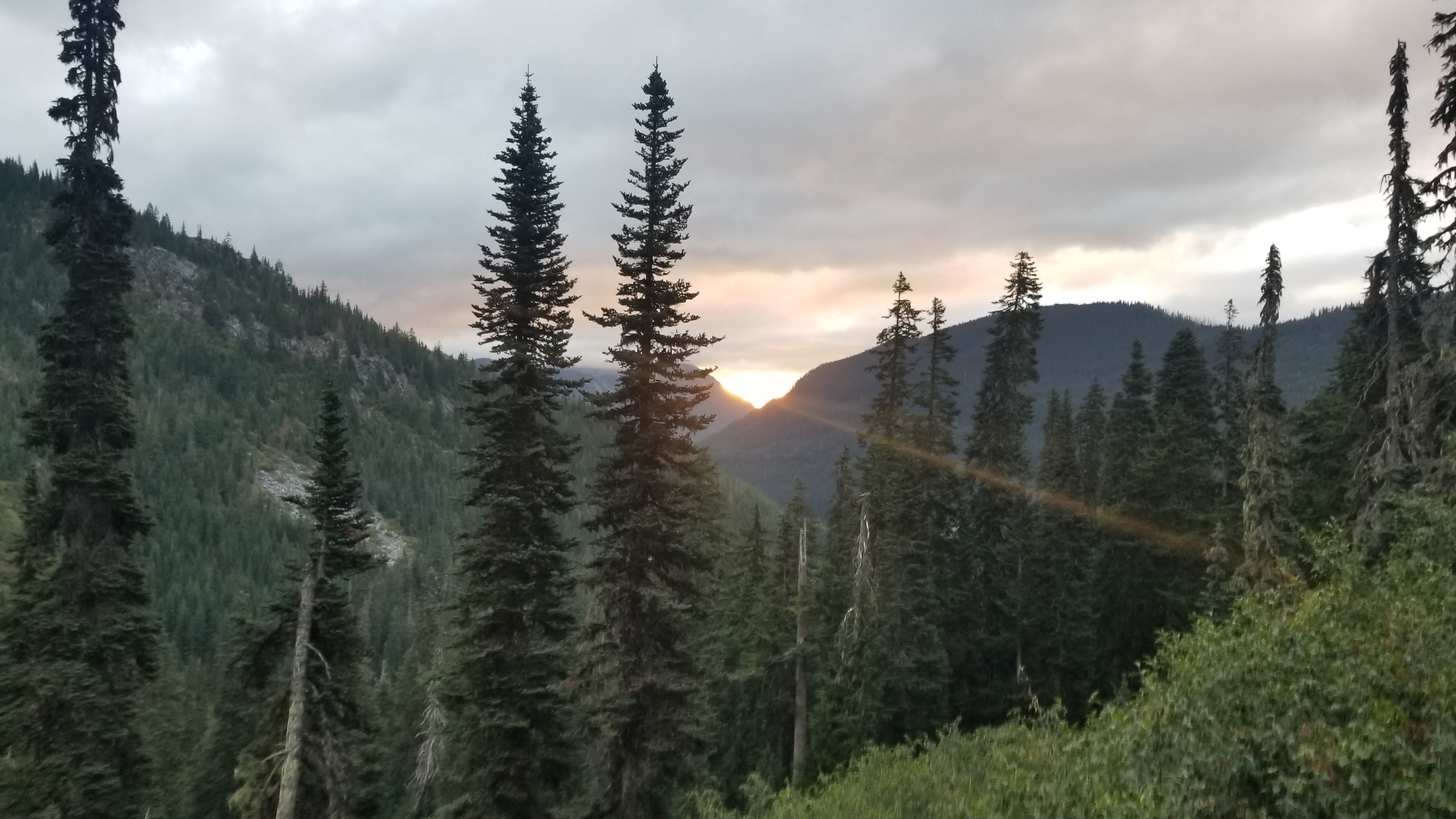 On the back side of ridge the temperature dropped dramatically and I plundge down into the other side. Snaking through the greenery I finally fond a nice creek flowing well and stop for my first break of the day. Soon Sissyphus and Pooper come rolling up. "Hey hey fellas!" I said as I threw my pack back on. We hike on as a trio chatting on about all kinds of silly things that come up when 3 guys are together on the trail.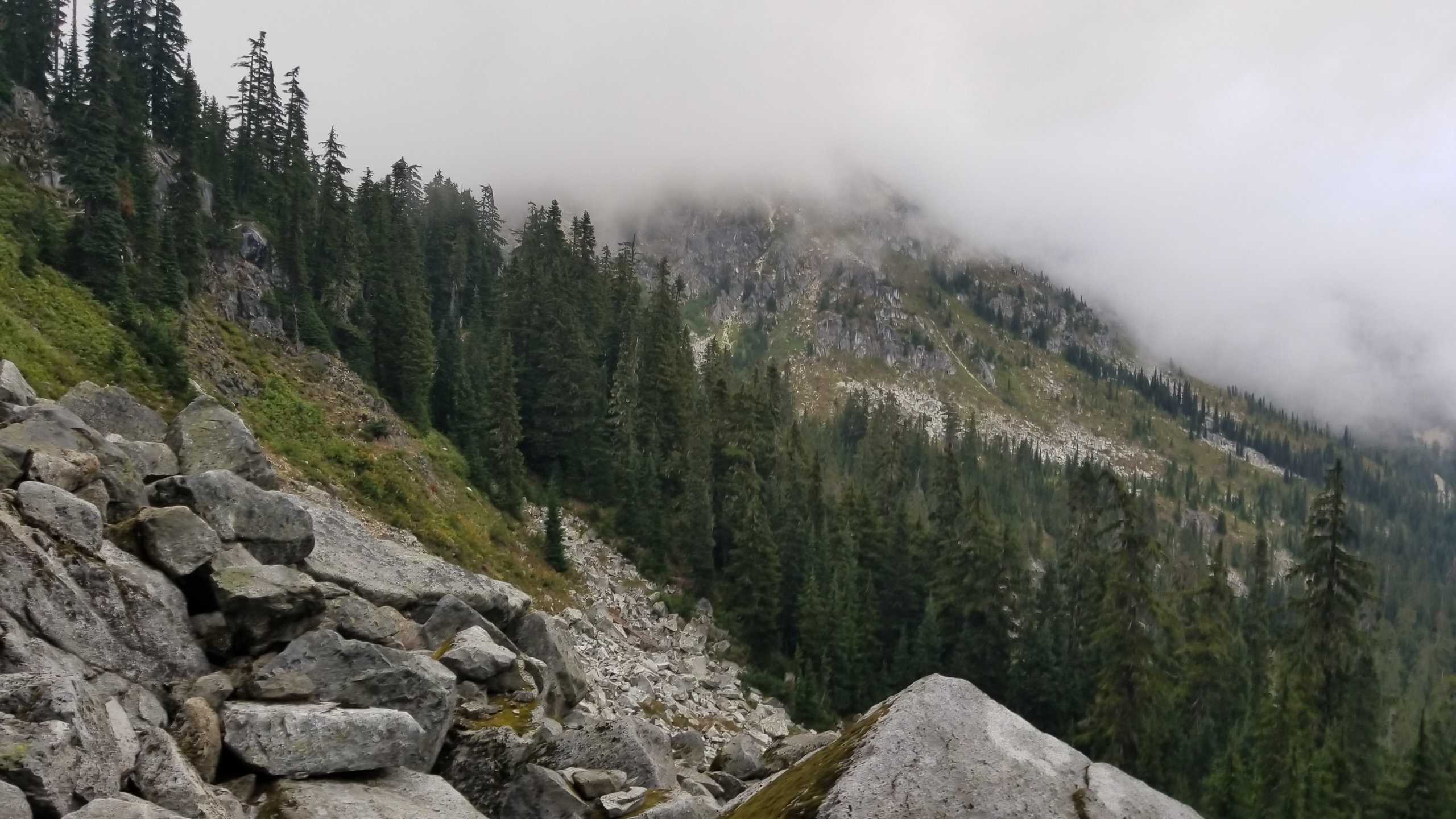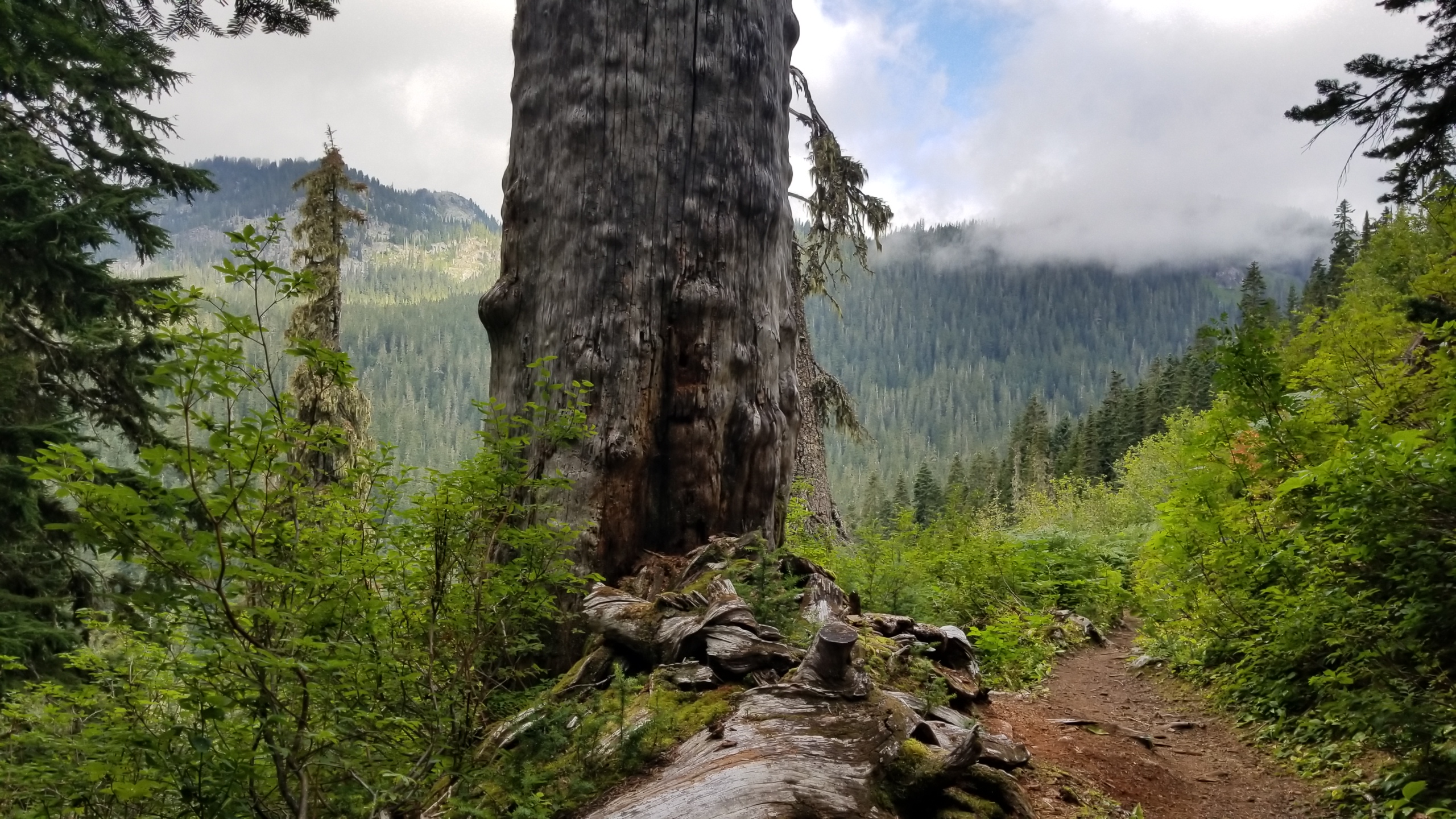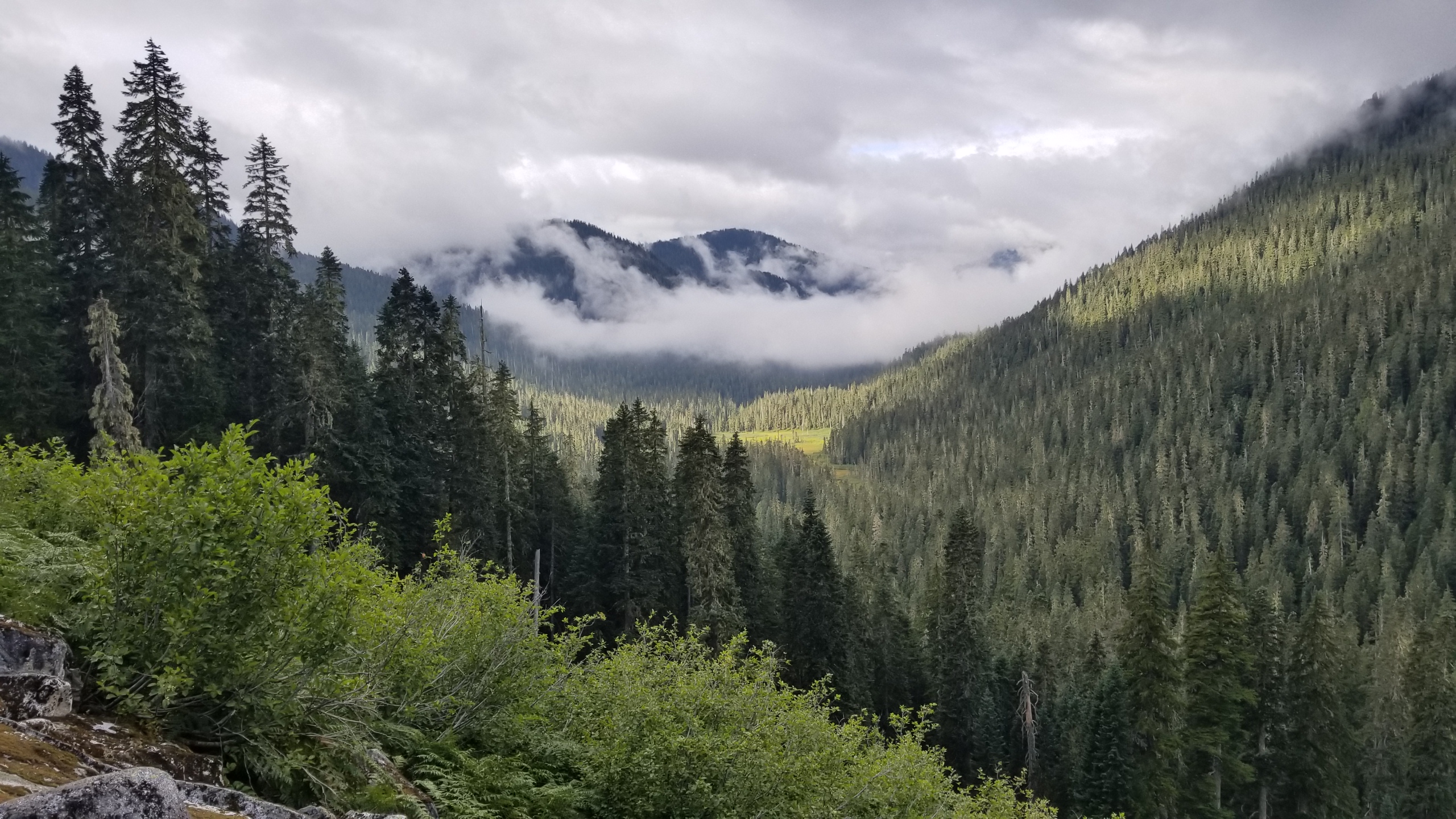 We kept a good pace rolling, up and down over passes. The views in the distance were starting to clear and we could see far off peaks, some with snow on them. We paused for a lunch break and I cooked up ramen as Pooper and Sissyphus snacked on. Pooper almost fell alseep and we started threatening to call him Napper instead.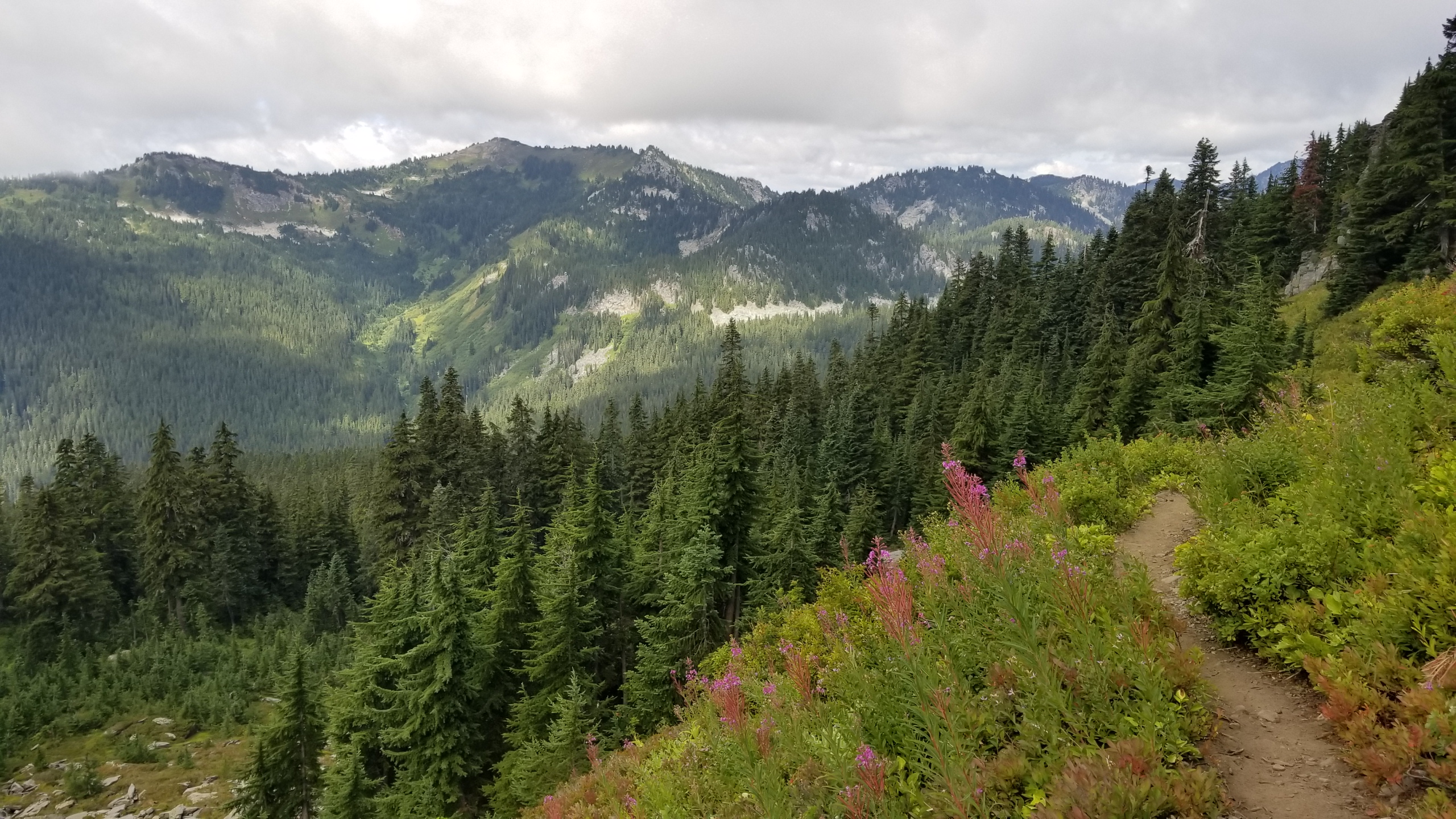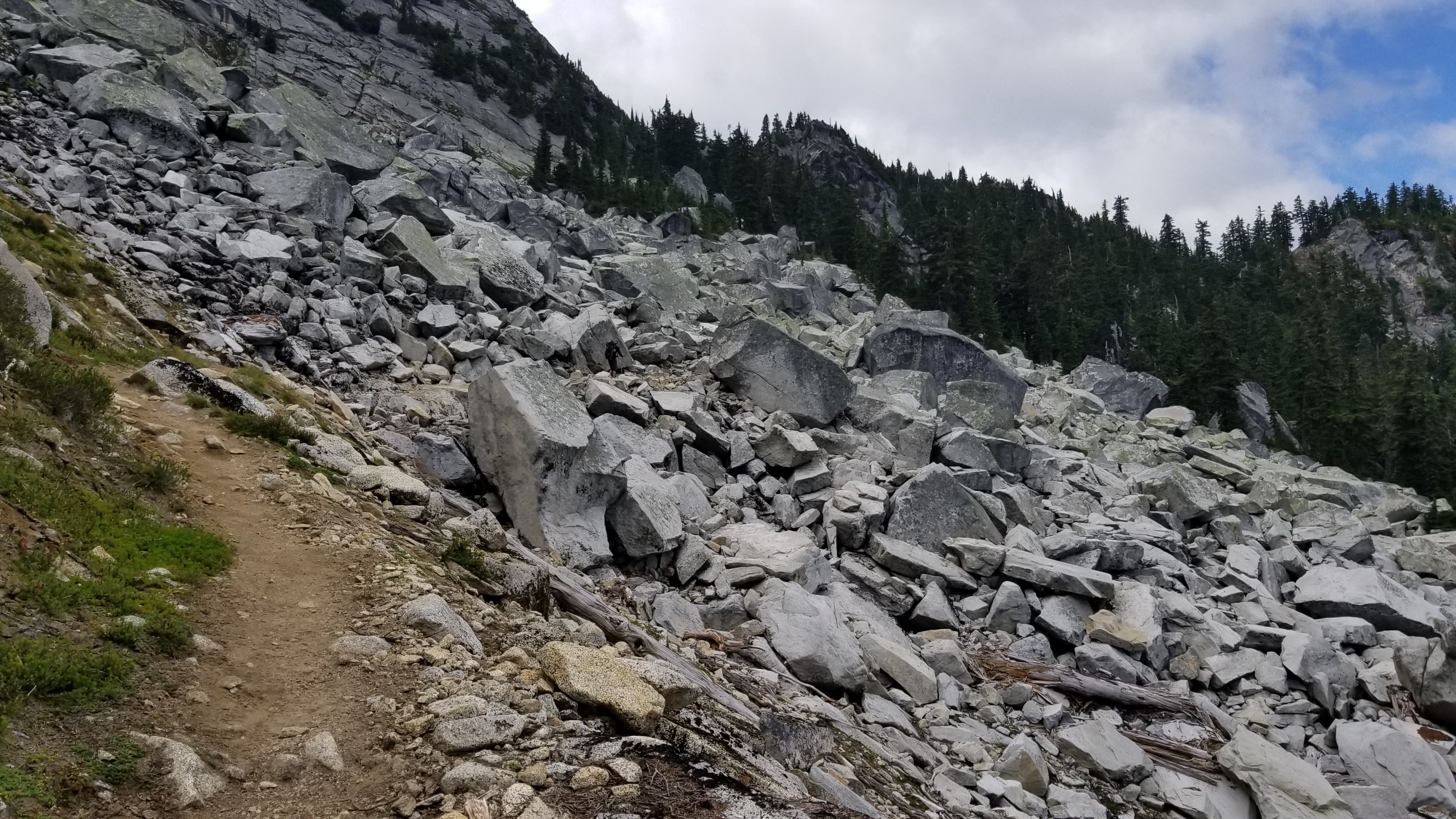 From here we treked the next 1.5 miles to Pear Lake, grabbed some water, and quickly pressed on. It was a no nonsense day because we wanted to get some good distance covered. The next few miles were a everyman for himself style, Sissyphus rocketed ahead down some steep slopes and Pooper and I would leap frog here and there. Granite rocks, pines, and blue cold mountains in the distance was our new home.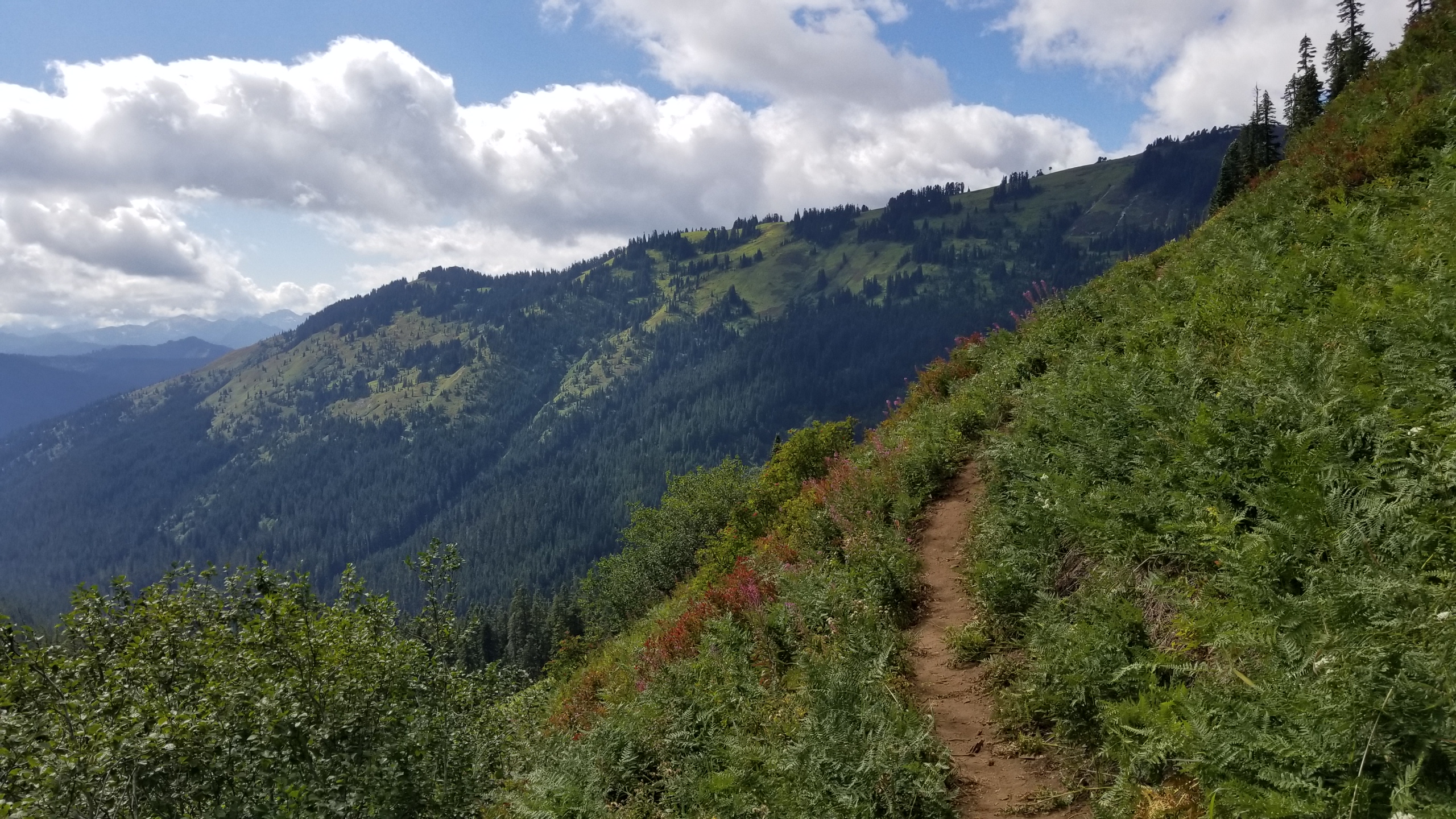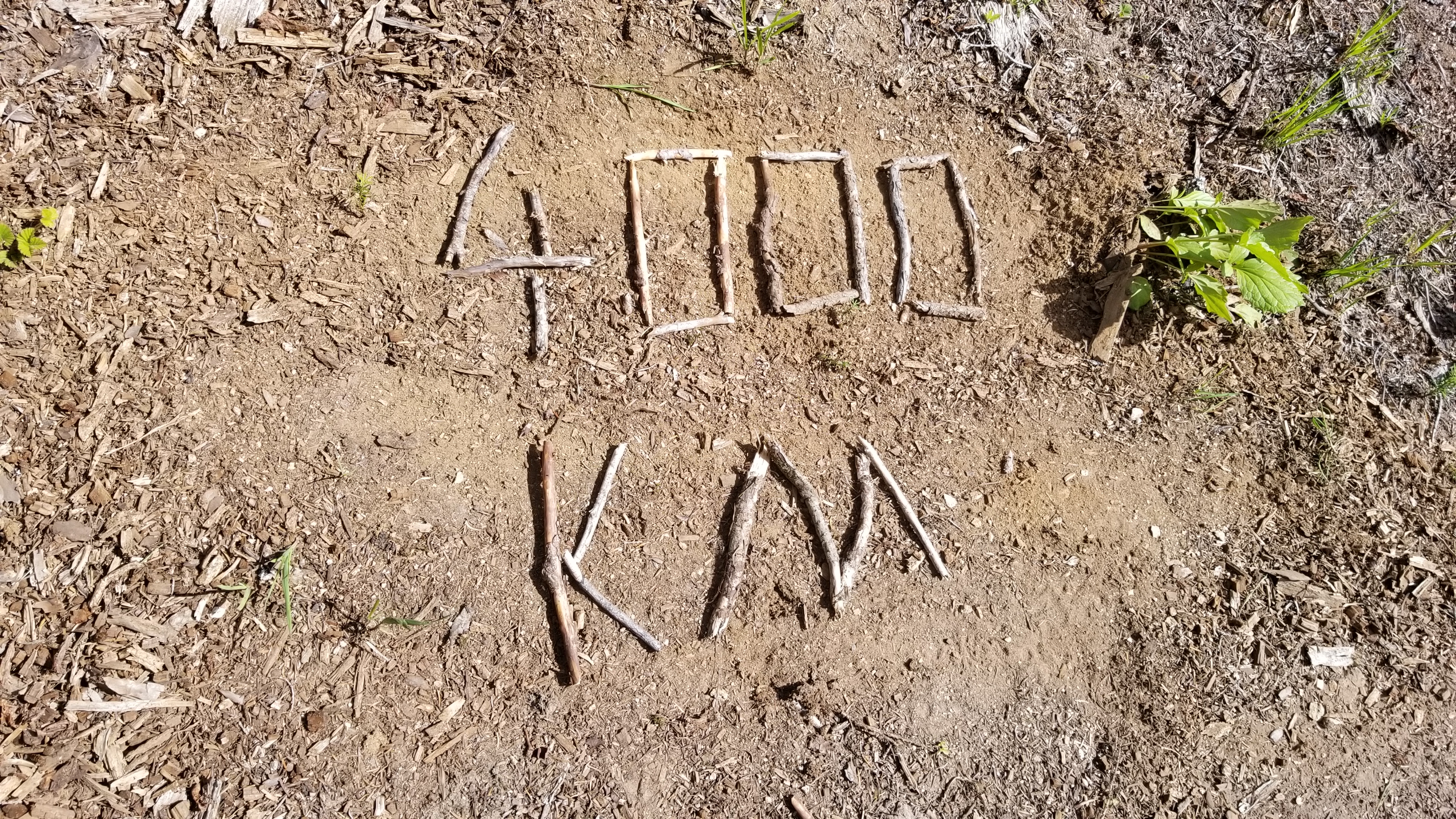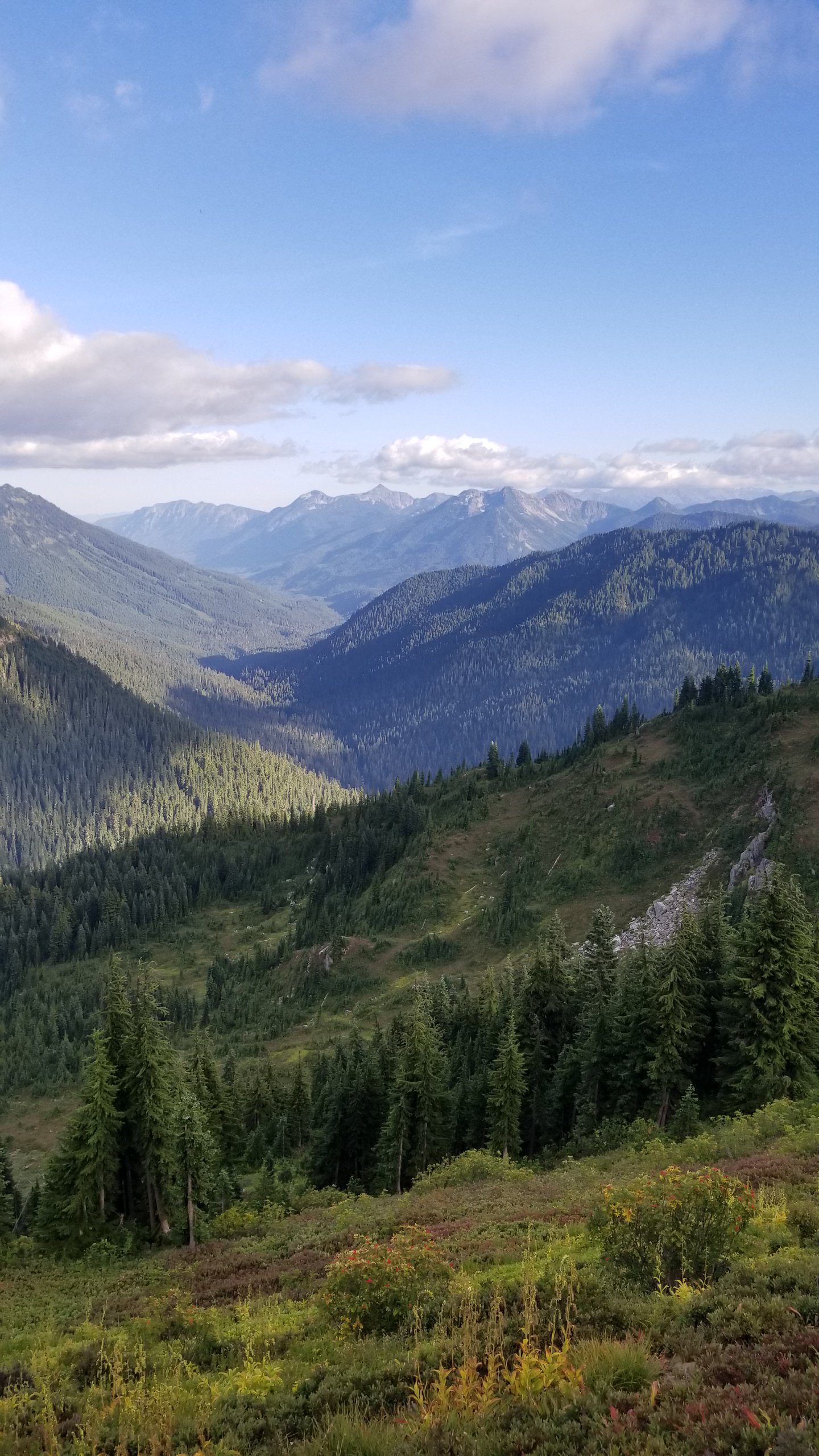 I soon came around a corner just south of Skykomish Peak and saw 2 guys in camflage with a spotting scope. I asked what they were going for and the said bear! "Whew!" I said asking them if they had seen any goats in the meantime and if they had seen any bears out. No goats, no bears, no such luck! I bid them fairwell and started skirting the ridgeline. The mountains that painted the horizon were incredible!
I soon passed MaryAnn Lake and Pooper paused filtering some water. Pushing the last stretch to campo I came across at least four marmots in bushes right next to the trail. Their little brown butts and legs scampered from under their salt and pepper backs. They seemed unusually close and soon I realized they were munching on huckleberries trailside. I quickly walked past and climbed the final switchbacks to camp where Sissyphus waited.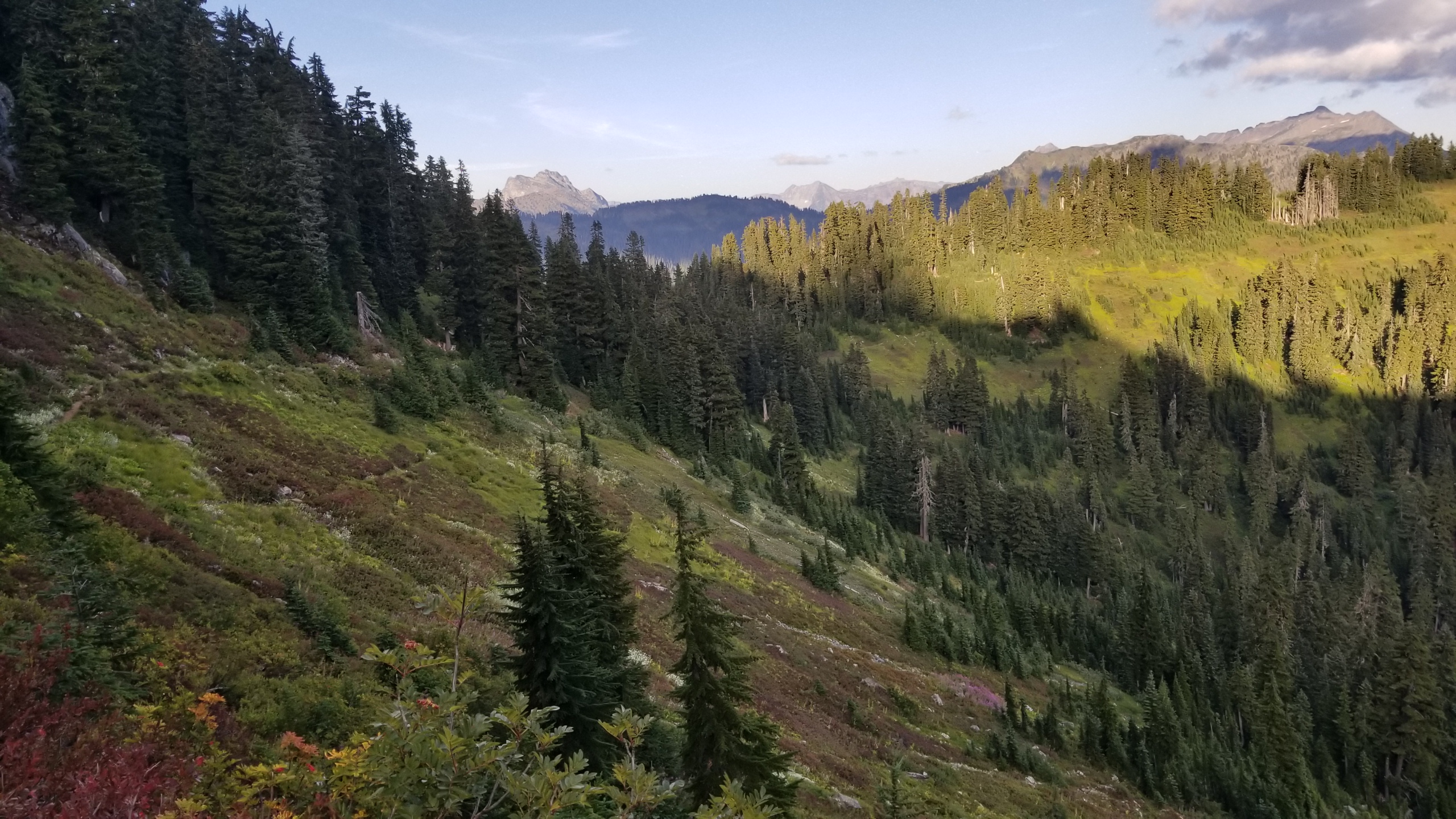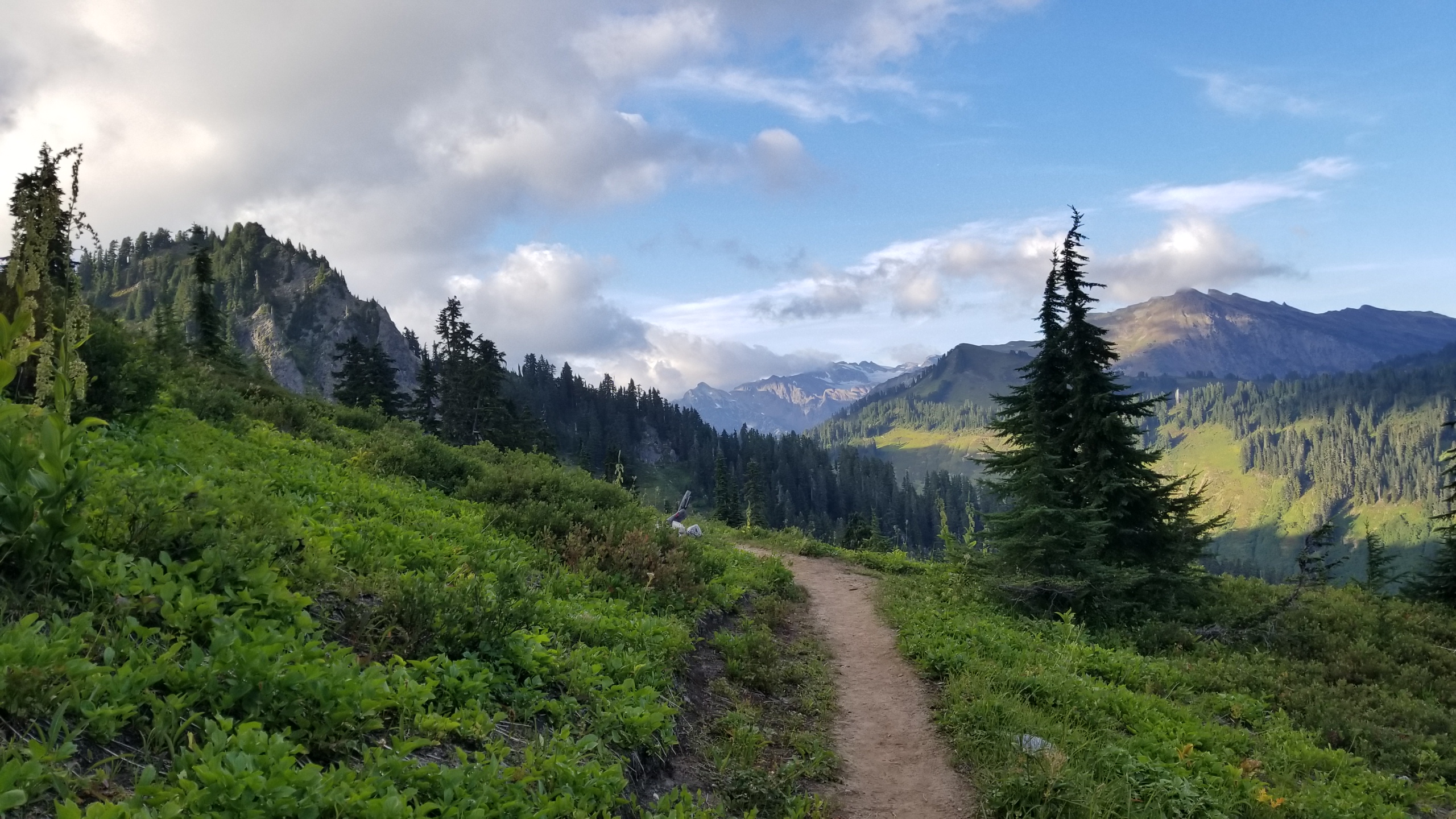 He was all set up at camp, and soon was I. Pooper came in just a few minutes later following suite. Food, stretches, and teeth brushing preceeded the utter dive into the tent escaping the cold night air. The wind seemed to bite especially hard tonight! 50s? 40s? No one had a thermometer, so we just had to guess from the comfort of our sleeping bags. Another great day on trail!