8.8.18
We woke early and looked over the lake. Bats swooped low and skimmed the water searching for insects and scouping them up. It was awesome to watch, this way and that, even up to our camp perched on a high hill overlooking the cool waters.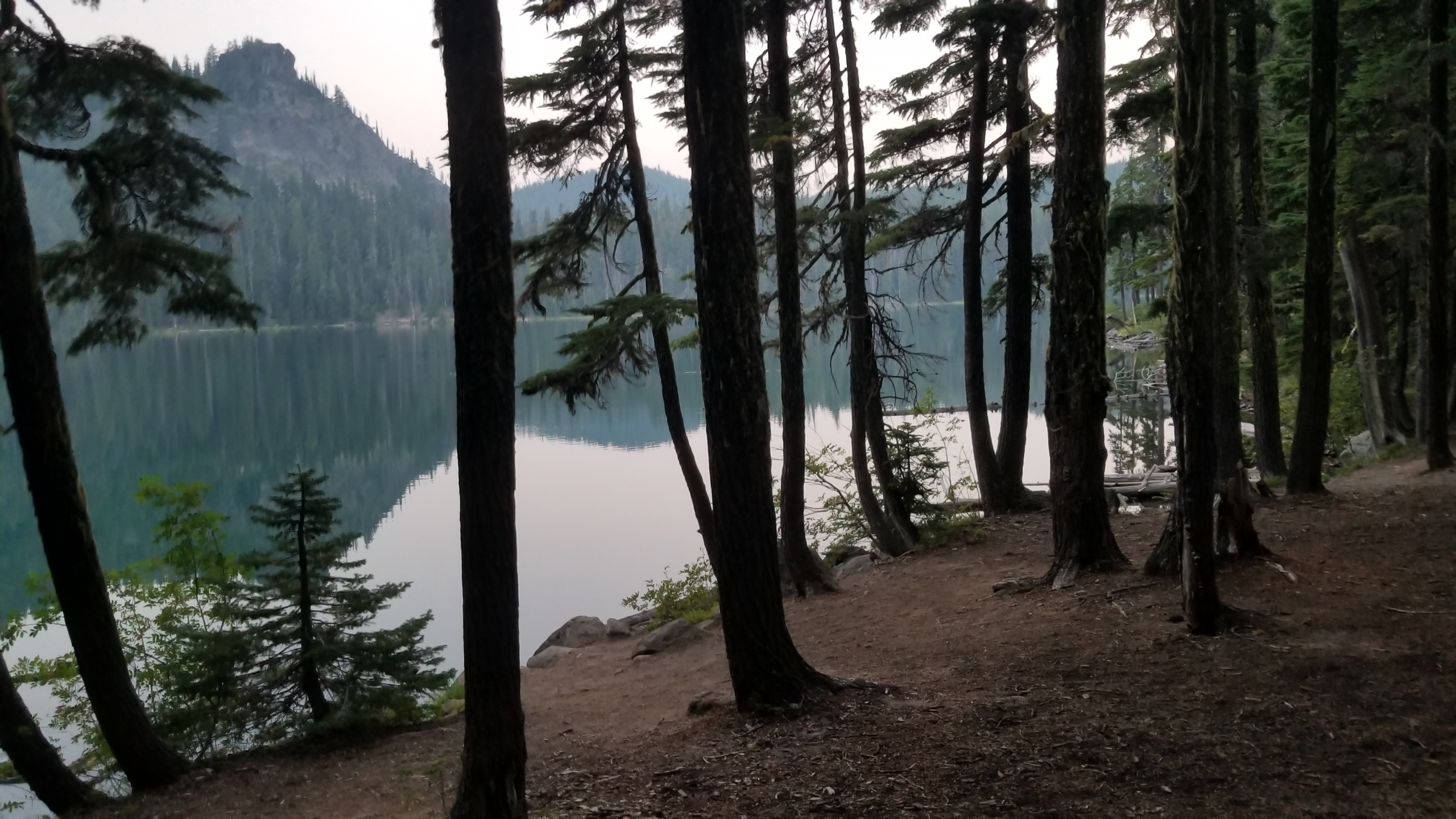 Happy, ChilliBin, and I headed out after packing up. I waved goodbye to Smokebeard as I passed and followed the path that hugged next to the lake as I passed by. There was a bit of a climb through the wood until finally reaching the top a nice long decnent started.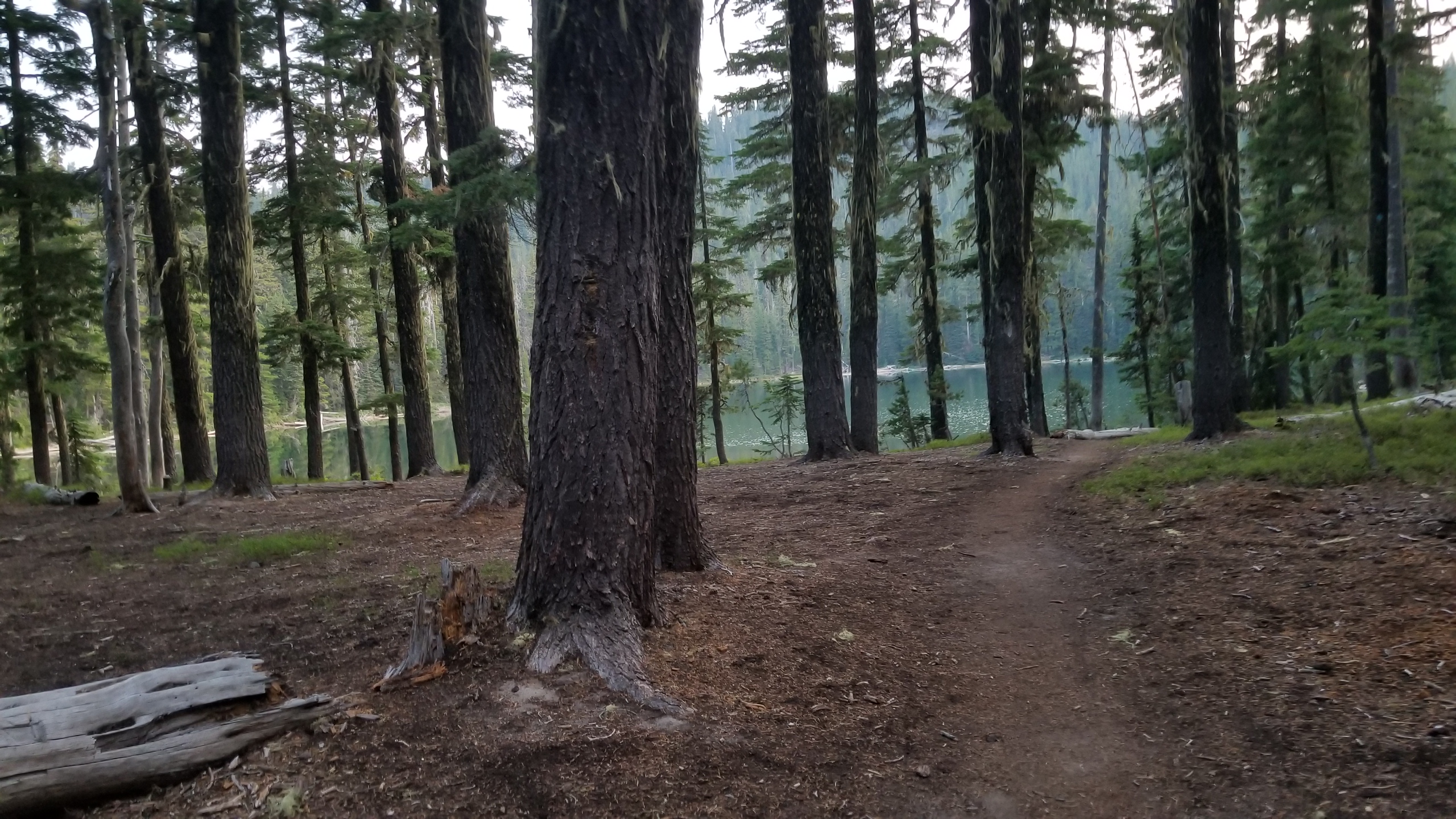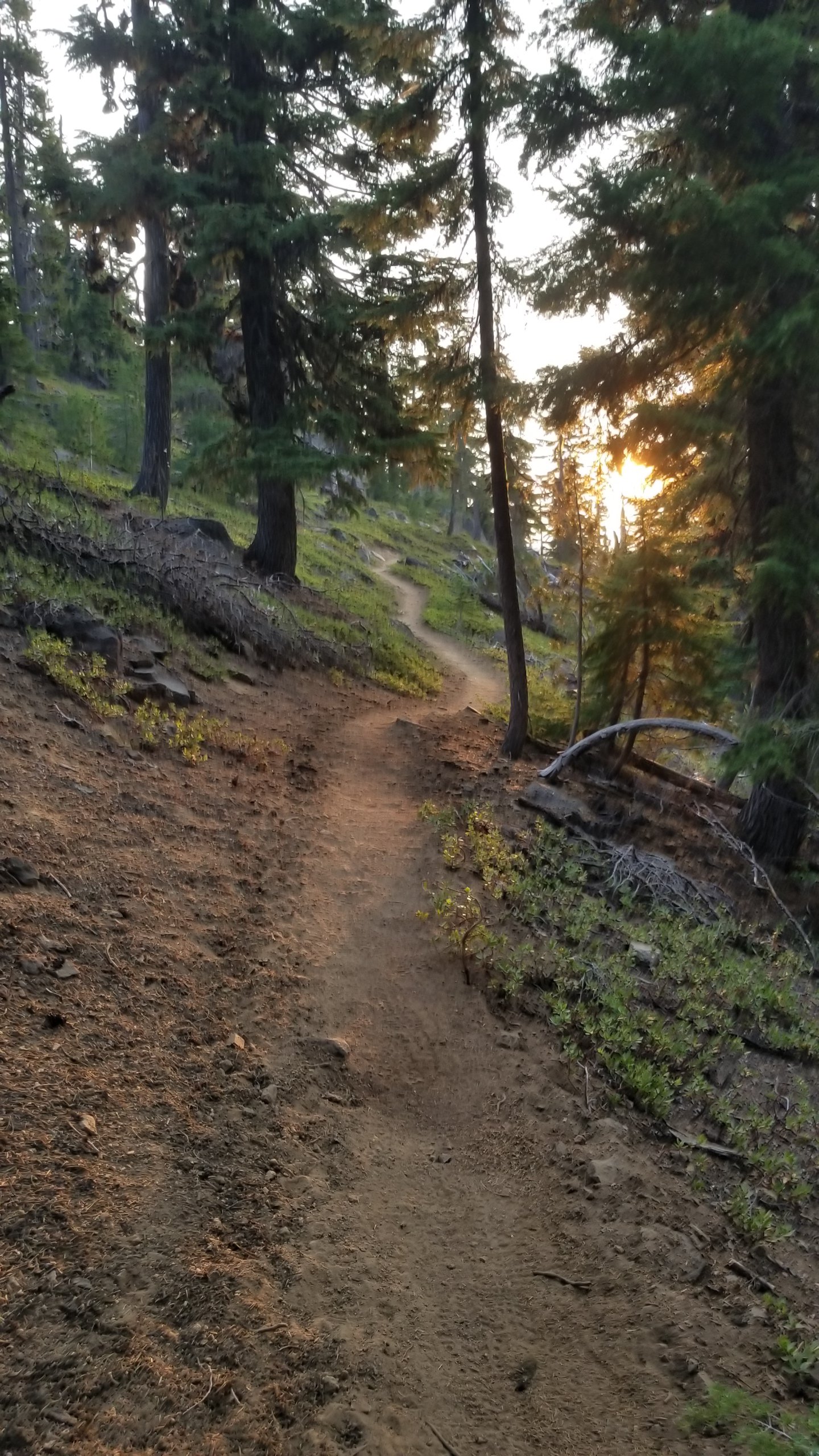 Tree moss was everywhere clinging to the tall trees. They looked as though they all had shabby coats or nice long beards. At the bottom of the decent, just by Charelton Lake two groups of people were set up handing out trail magic! There was blueberry pancakes, soda, water, beer, chocolate milk, a slew of snacks and other goodies including homemade cookies. A large group of us gathered around and stuffed our faces like little homeless children on the streets of London.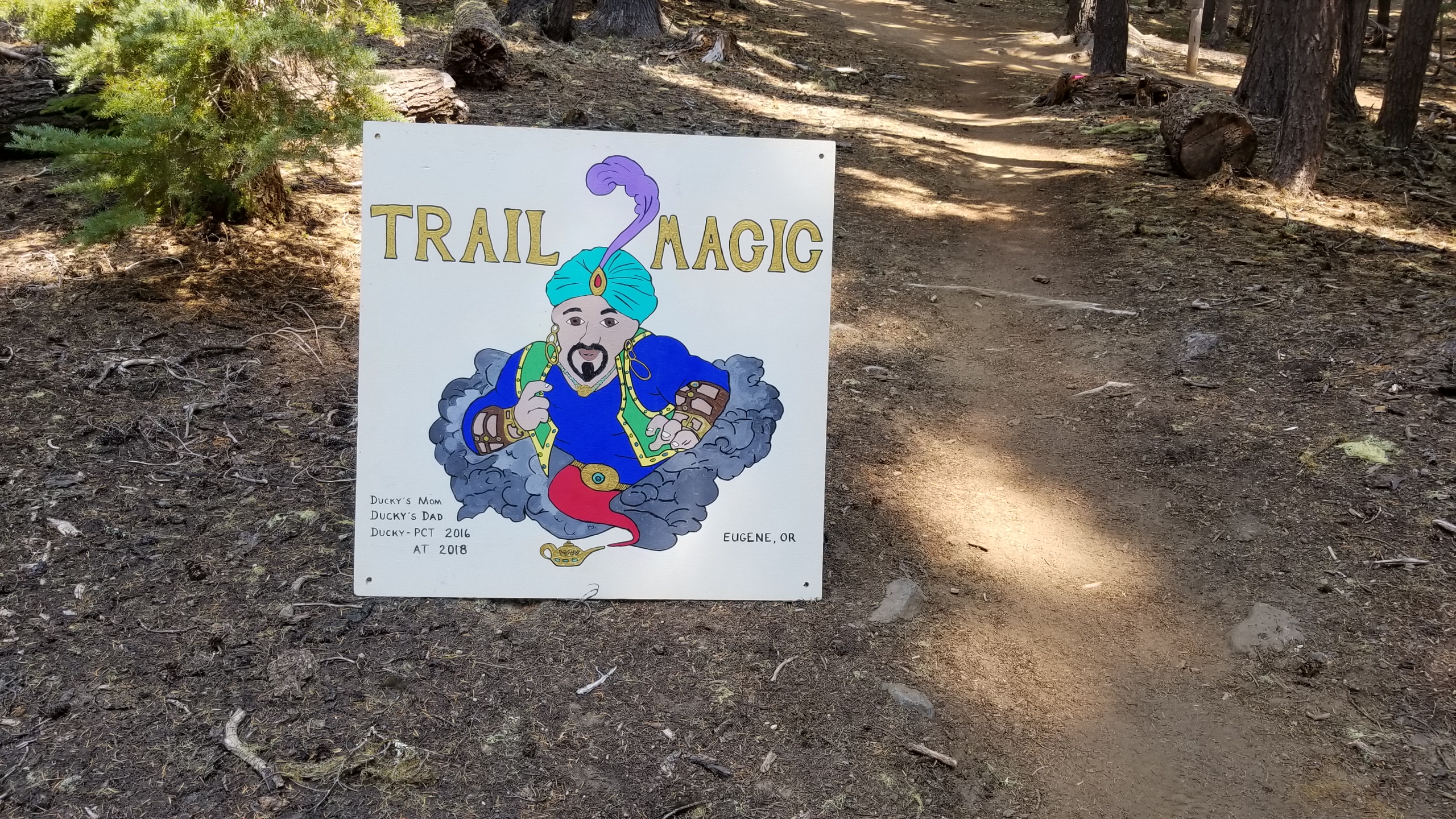 I pulled myself from the merry crew knowing I had to get out now or be stuck for another hour. Exhausted, I slogged though the next few miles like a zombie. Im not sure if it was too many calories at once or the lack of sleep, but I was dragging butt! I stopped for a quick break.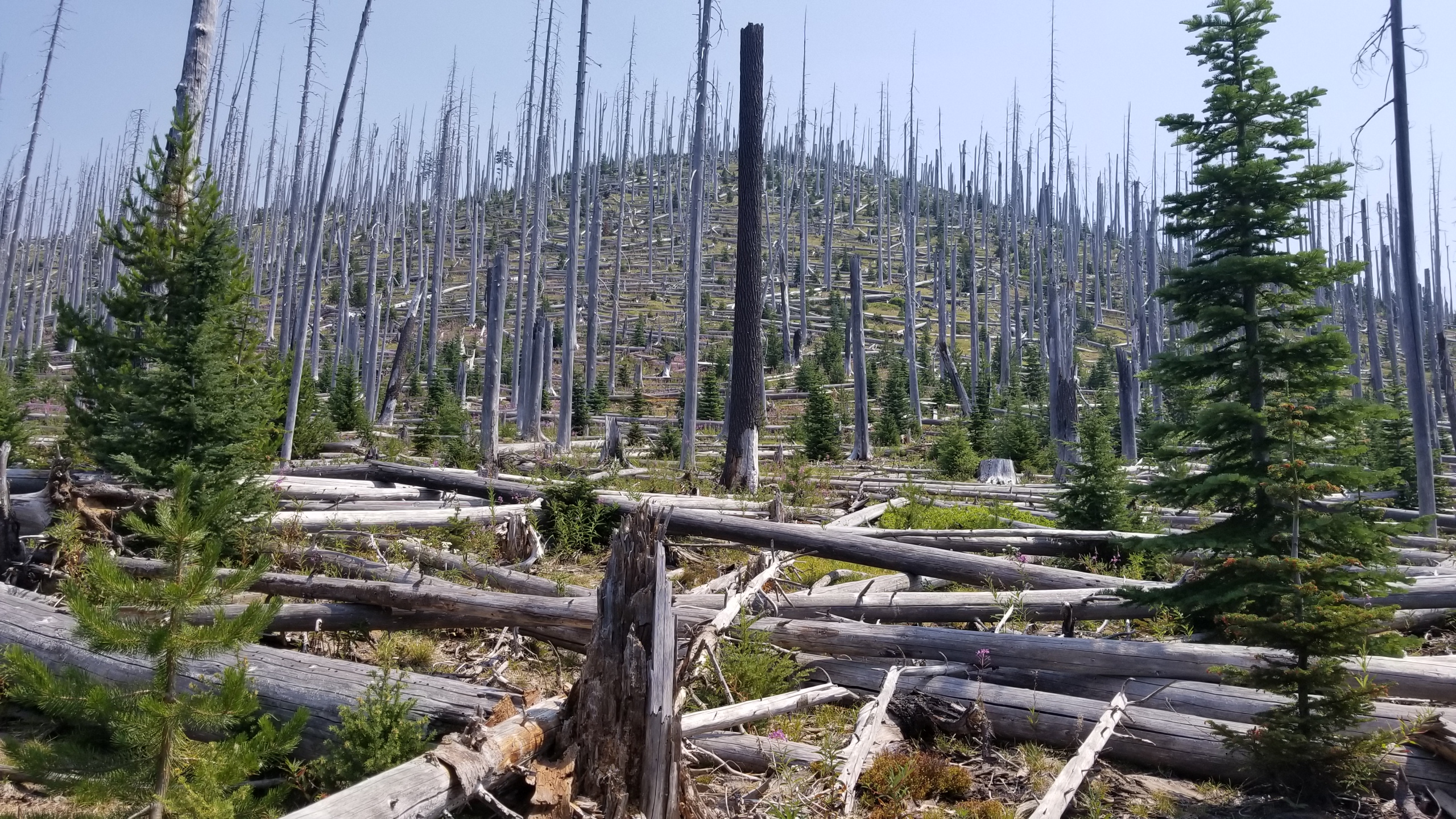 The next few miles features lake after lake. Some of them werent very deep, while others were dried up all together. A few were deep enough to swim in, but I dedicated myself to making progress up trail and didnt stop for a dip. I did however, stop for a short snack break. Two rangers walked by and we chatted a while after I startled them when they werent paying attention to an unexpected hiker laying on the ground snacking away. They were both young , in theor 20s, and very nice. We said farewell and I started off again on the trail.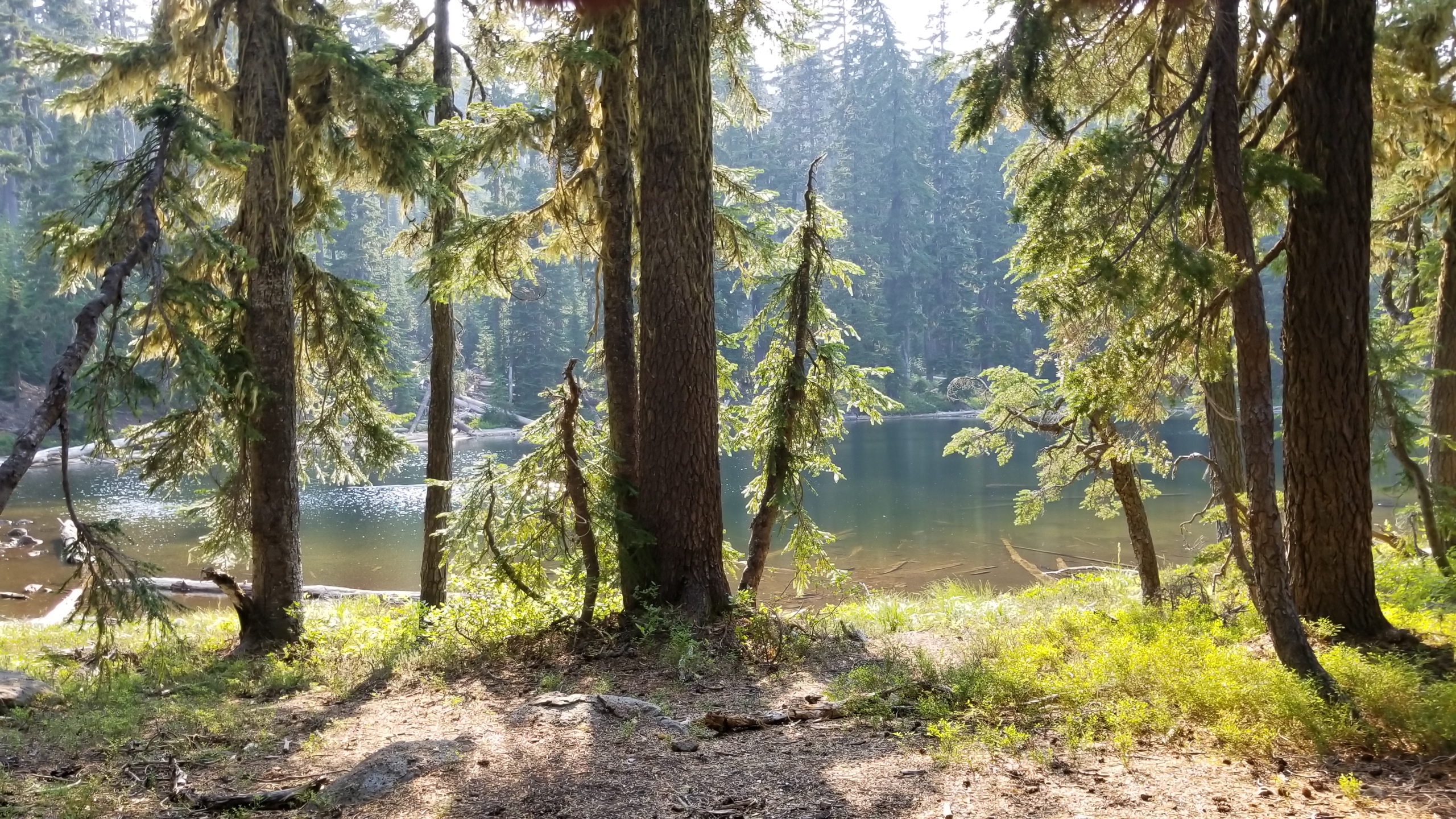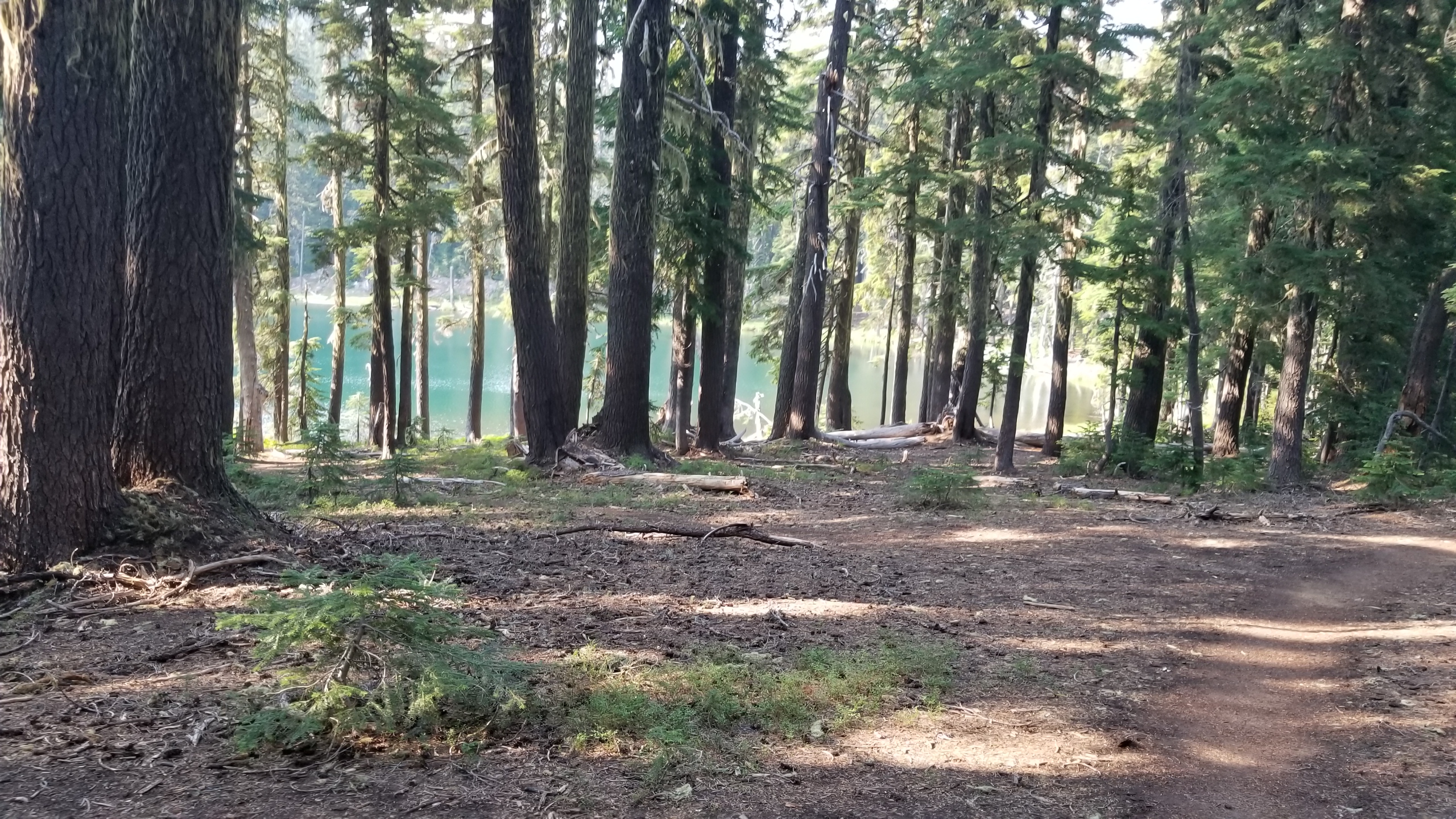 Soon the canopy overhead grew thick and the underbrush was lush and green. The bushy undebrush started closing in on the trail and soon found myself twisting this way and that. The lakes continued on, and soon a large once came into sight.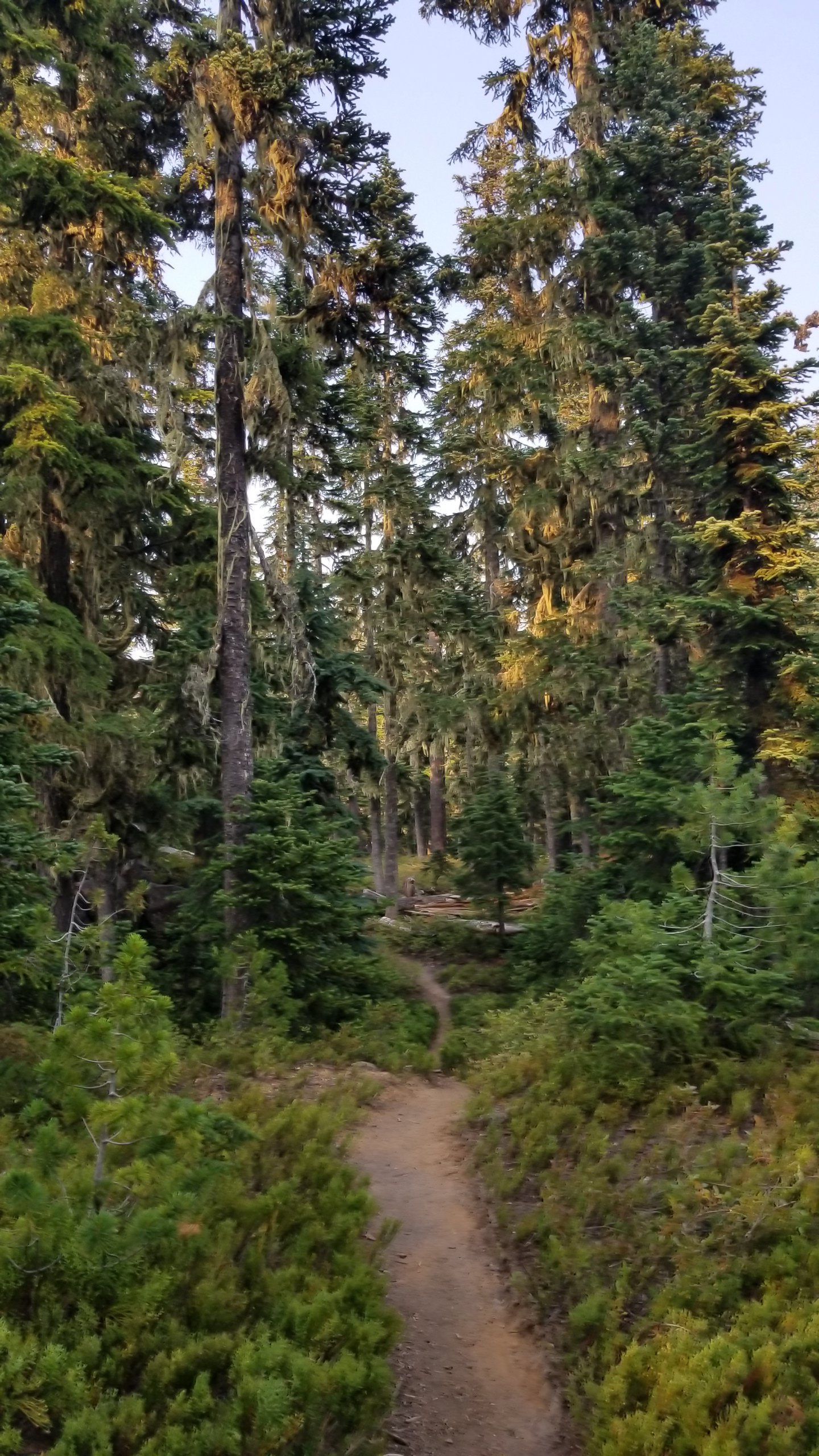 A guy named Tumbleweed was camped there and said Happy and ChilliBin were only a half hour ahead so I hurried on. Soon I came to Mac Lake where I found them hanging out just after a swim by the shore. I stolled u, chatted away, then went through the nightly motions before finally I found myself tucked away in my tent, ready for bed.