8.1.18
Welcome to my web said the spider to the fly!
Happy, ChilliBin, and I woke up late in the hotel room. There was no alarm set and it was alreay 6:30. We all pulled ourselves together and got down to the continental breakfast before headeing out to the road to try and hitch. With coffee and some muffins in us, we stood smiling as the cars passing, laughing at howthe two bearded guys in the group seemed to be doing most of the work.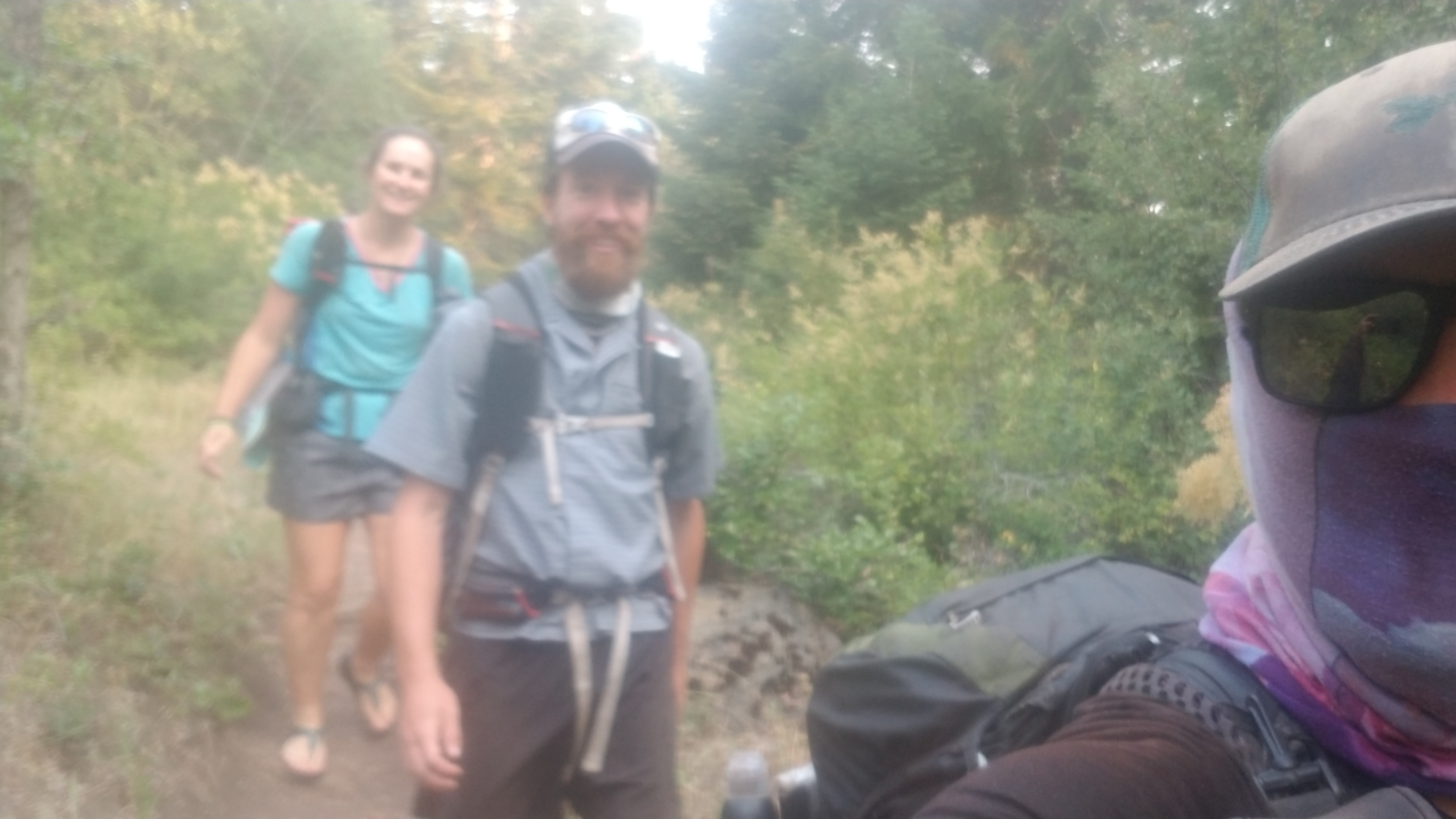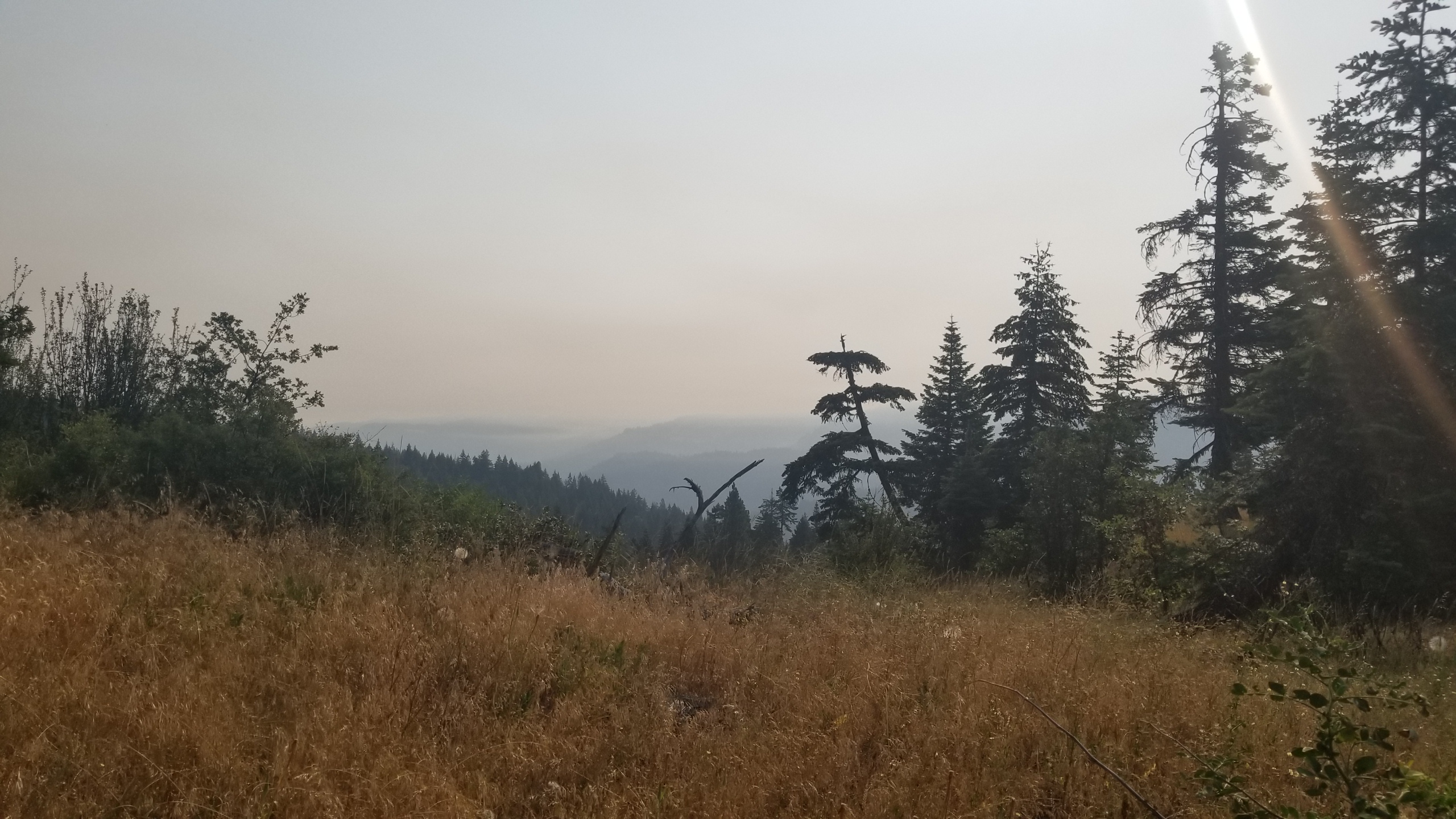 ChilliBin laughed, but before long a lovely retired lady and her dog Higgins came rolling to a stop and opened up her car to us. We hopped in the Outback and were soon chatting on about our experience as we sped off towards the trail. We thanked her kindly, and were all stoked to get our feet moving!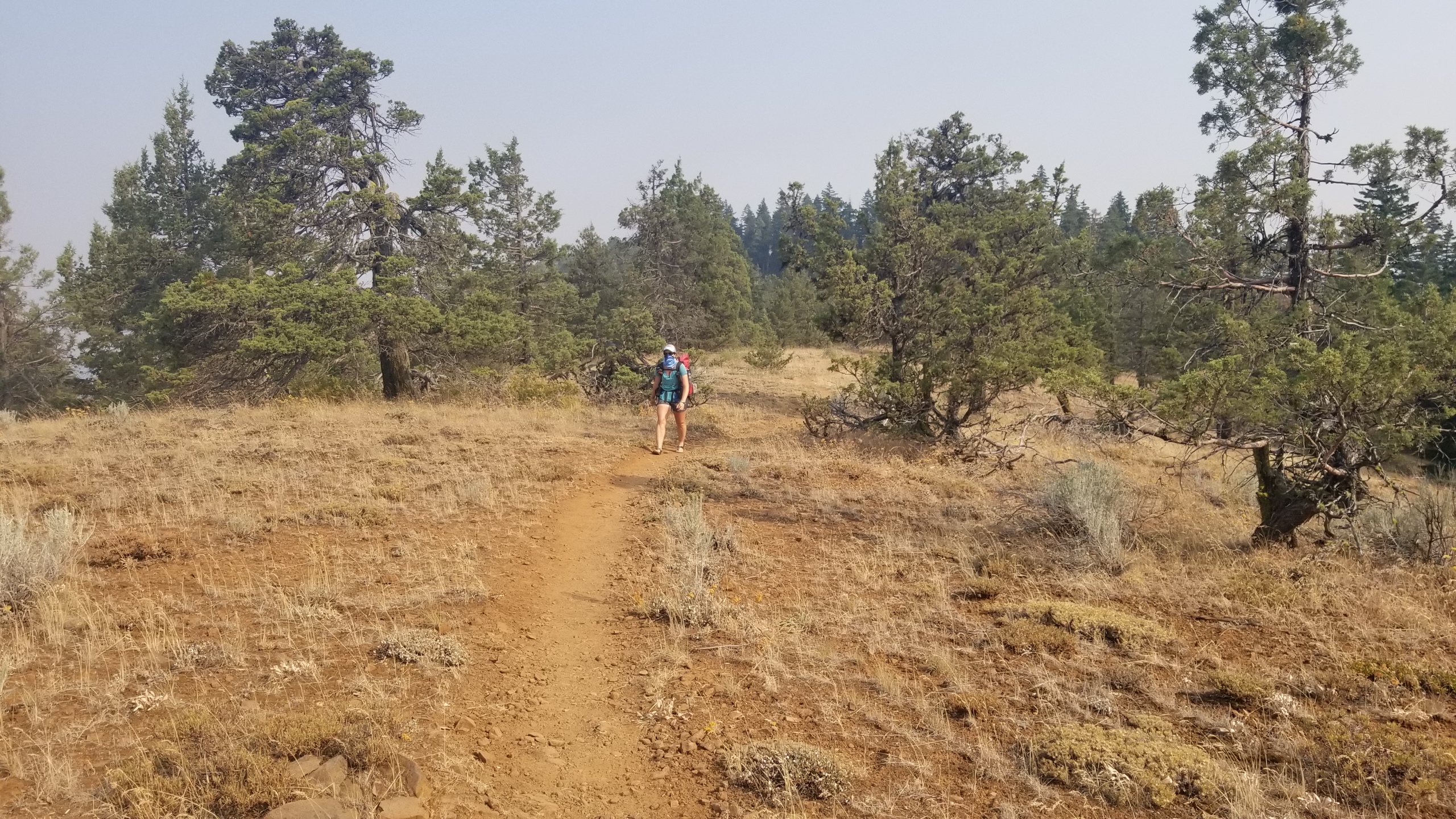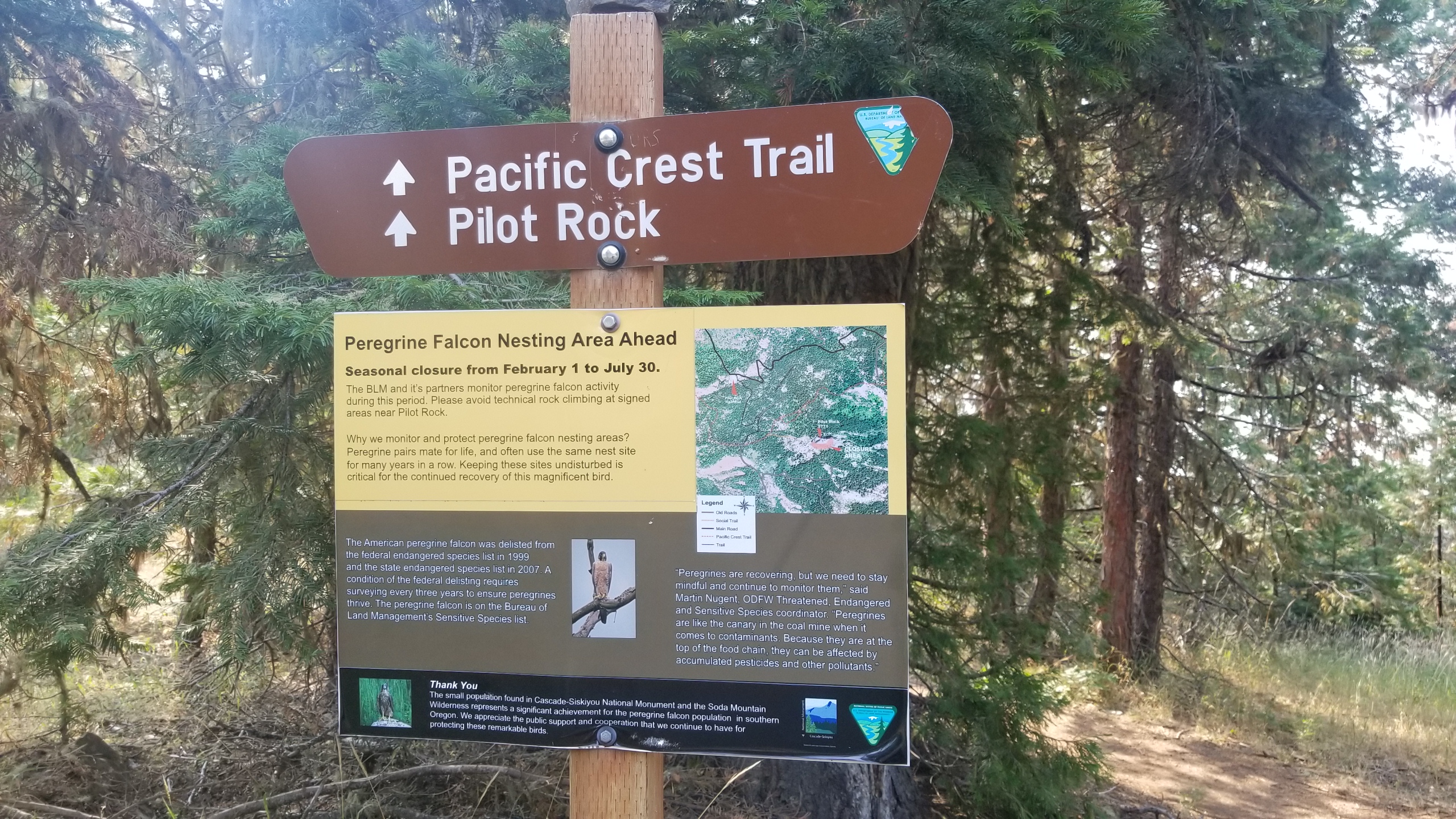 The rolled on singing along to Elton John songs down the road before finally we once again entered the forest and the single track trail. It rolled and bounded. Up, down skirting hillside and traversing valleys. The woods were pretty, and after a stretch we came to our first pring of the day. We plopped for a quick snack and all chatted on, running into southbound hikers that warned us of the mosquitoes to come.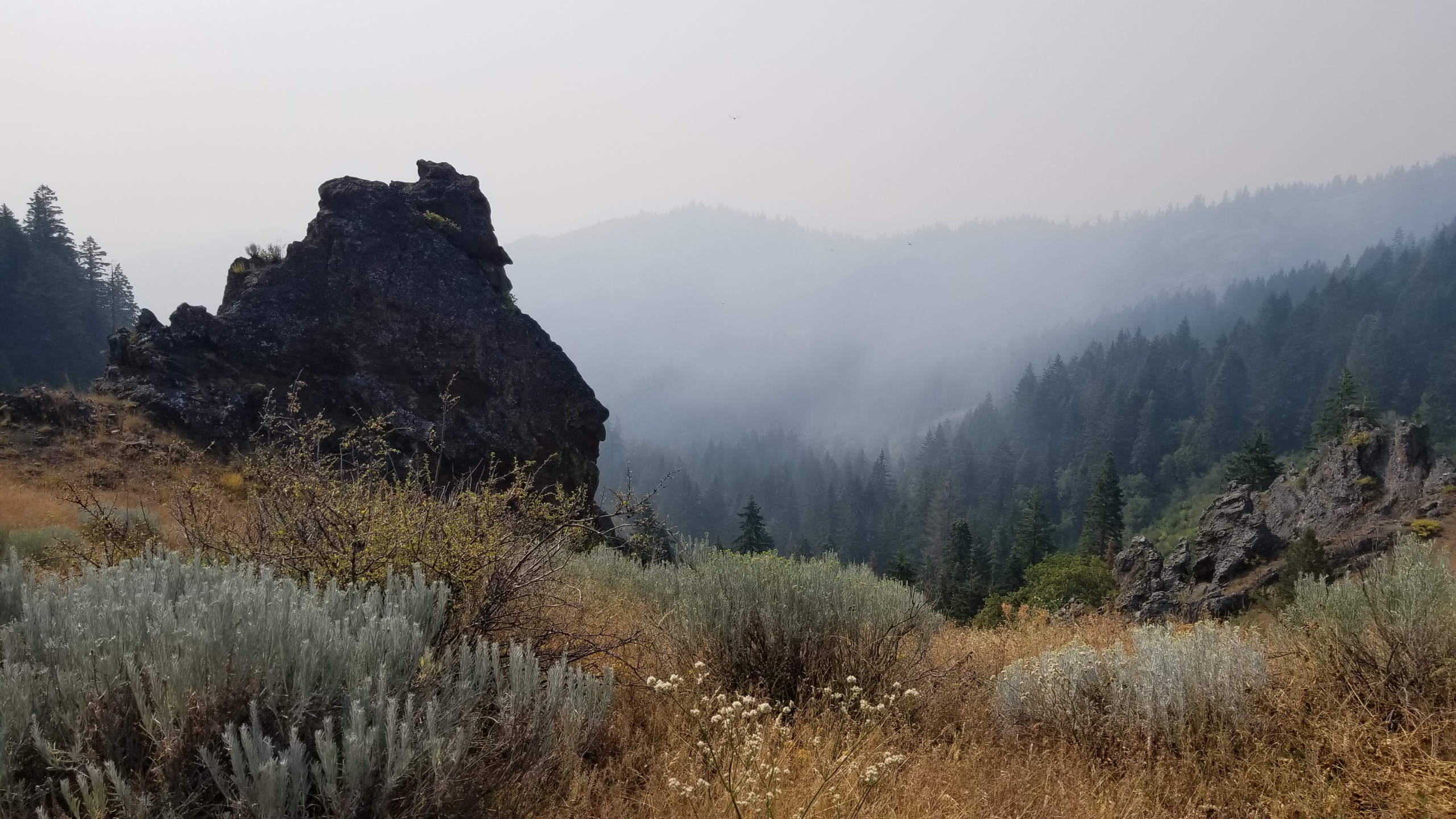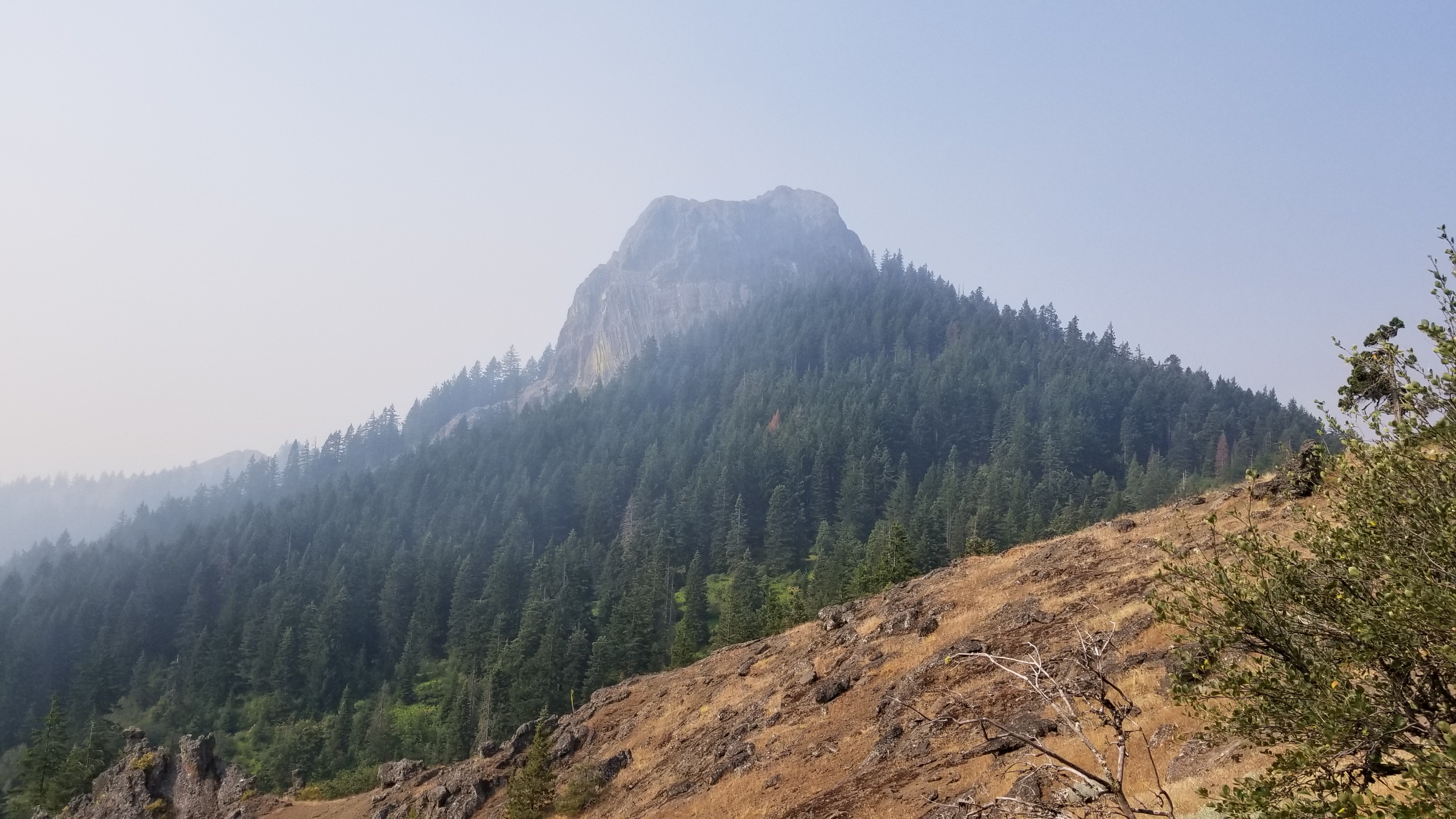 Pressing on Pilot Rock came into view covered in a nice thick cloud of smoke. I remember enjoying the prodominace of how it dominated the surrounding landscape. Once we circled around the back side we could see it has basalt columns that made up part of the formation. It was a beautiful formation.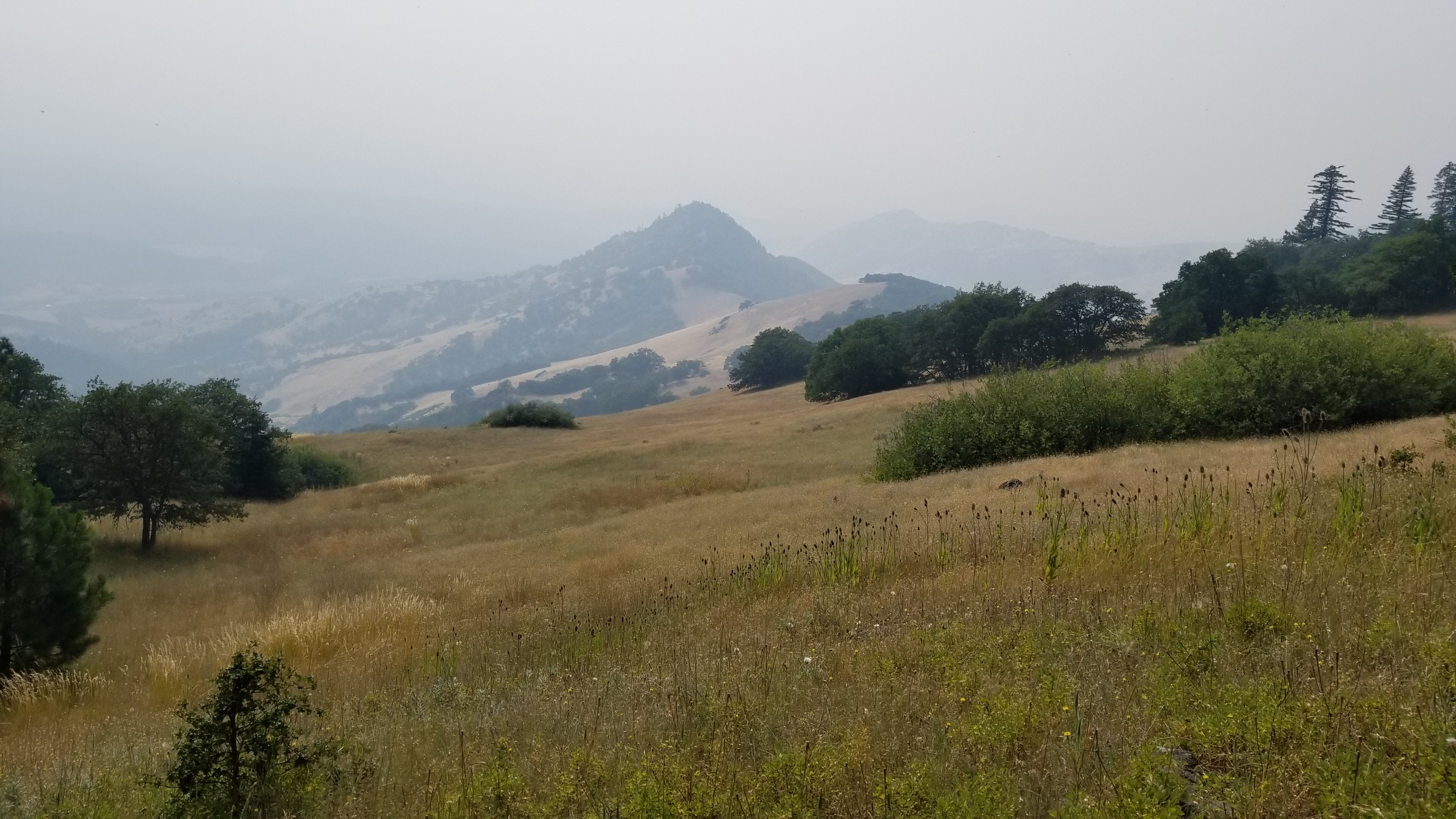 We pressed on, winding through the hills before stopping at a resivior outlet, which was a small waterfall. We all plopped down and plundged our feet into the stream, it was a pretty nice treat. We had just 9 miles left, and after a nice break we carried on.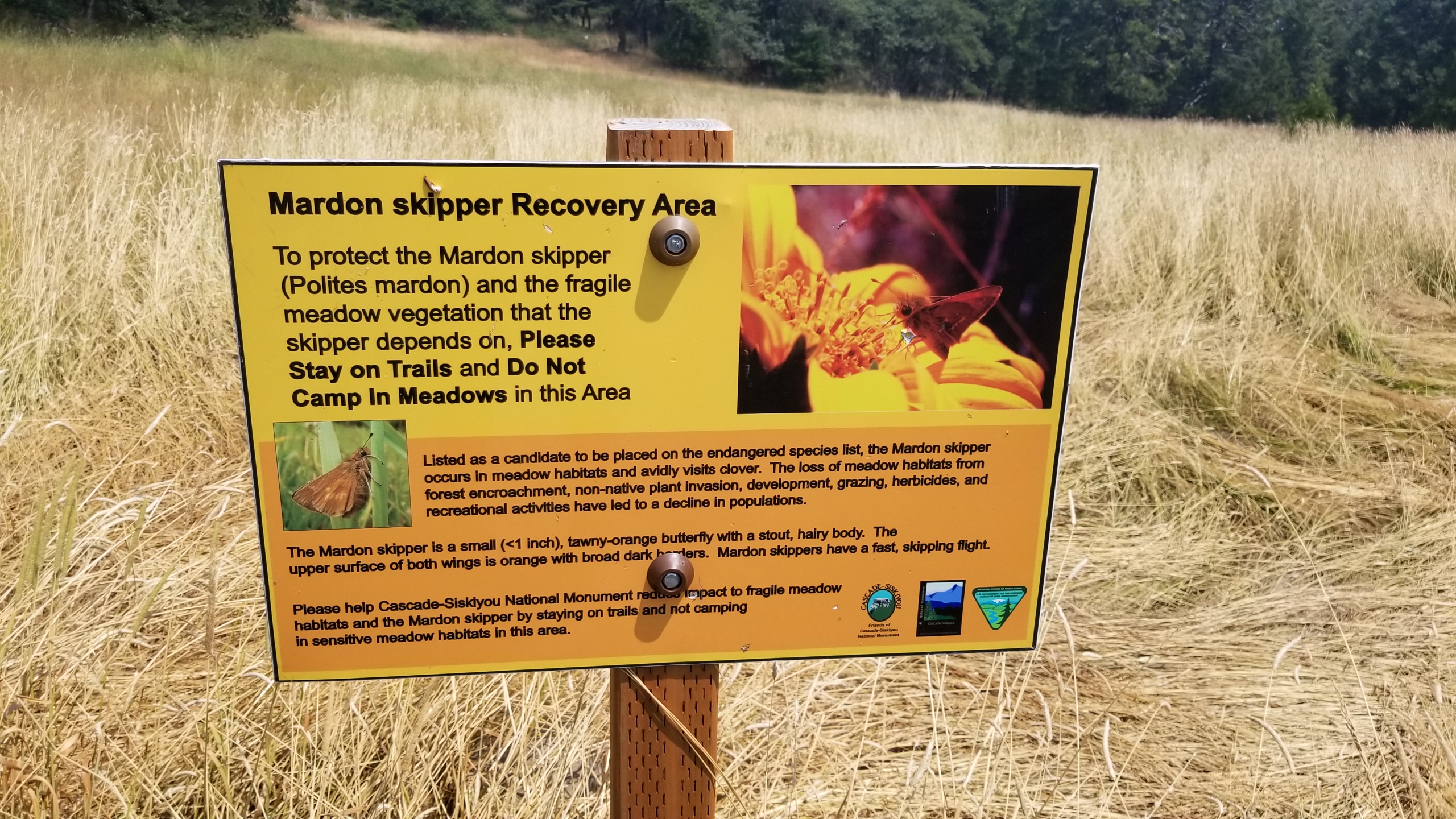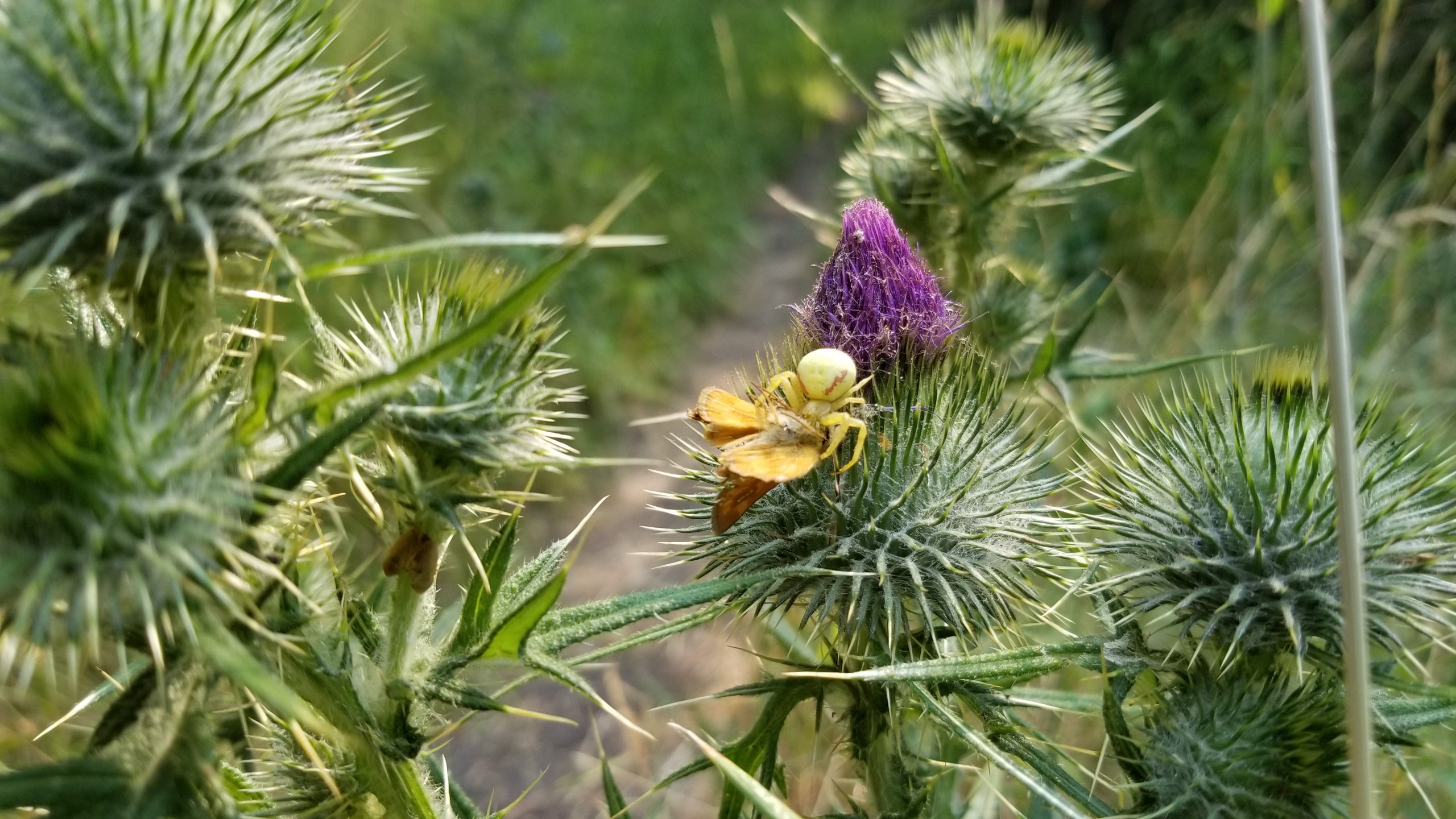 Winding though I could catch glimpses of the lakes in the distance. The forest would open to yellow grass fields and some smoke covered ridges could be seen from a far. I pulled my buff up higher over my nose and kept trekking. The last few miles started to grow dark as the sun was setting. Finally after using a bit of light I came to camp where ChilliBin and Happy were waiting and getting their dinners ready. I set up and went through my routine before diving into my tent. It was already late, but a good darn day!