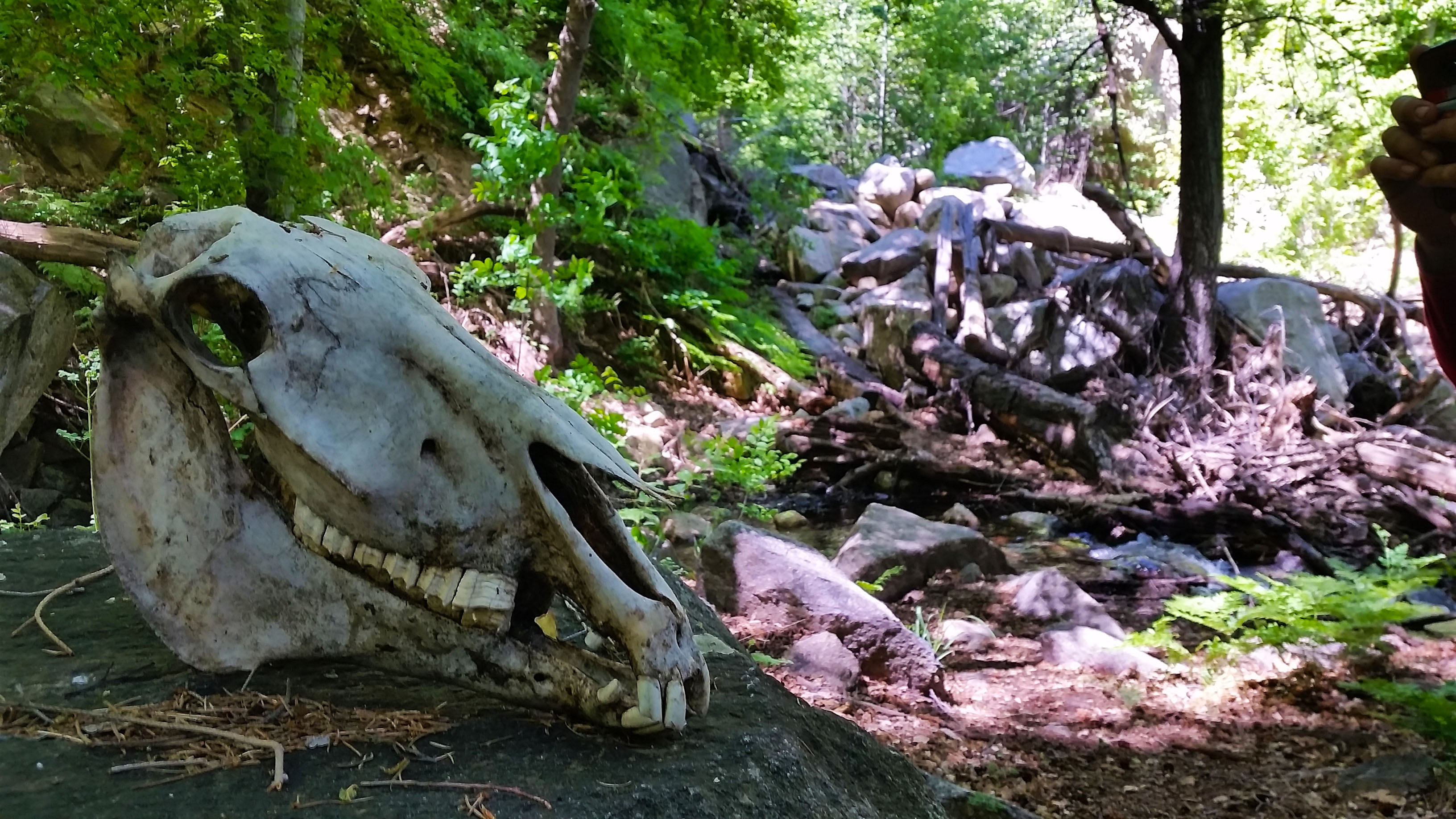 In typical fashion, we piled into the truck on a Friday afternoon and headed out in search of adventure! It was just Rene and I taking on the four hour ride to the 9500 ft. campsite on top of Mount Graham, ready to set ourselves up for the next day's challenge. We planned a "Yo-Yo" approach for the 14 miler. We would start at the top, dump down the mountain to the base trailhead of Ash Creek Trail #307, and return the same route up taking on 4800 feet of gain.  I'm always up for a good challenge!
I had never been directly east of Globe on the 60, and like a kid in a candy store I was excited to see a new part of the state.  As we drove I'd say, "What's that?!" or "Check out that mountain!" or "Man I never knew all this was out here!"  For every formation I pointed out, Rene (being the awesome co-pilot he is) pulled up a map and read off the name accordingly.  Mesmerized by the surrounding landscape, the time flew by and before we knew it, we were driving through a street lamp lit Stafford.  The lights there were strange, unlike anything I've seen previously in any town. It's as if someone was going for that "quaint, quiet little town" look, but instead it came off a little creepy, reminiscent of the dim orange lights in a coal mine. You would just have to see it for yourself!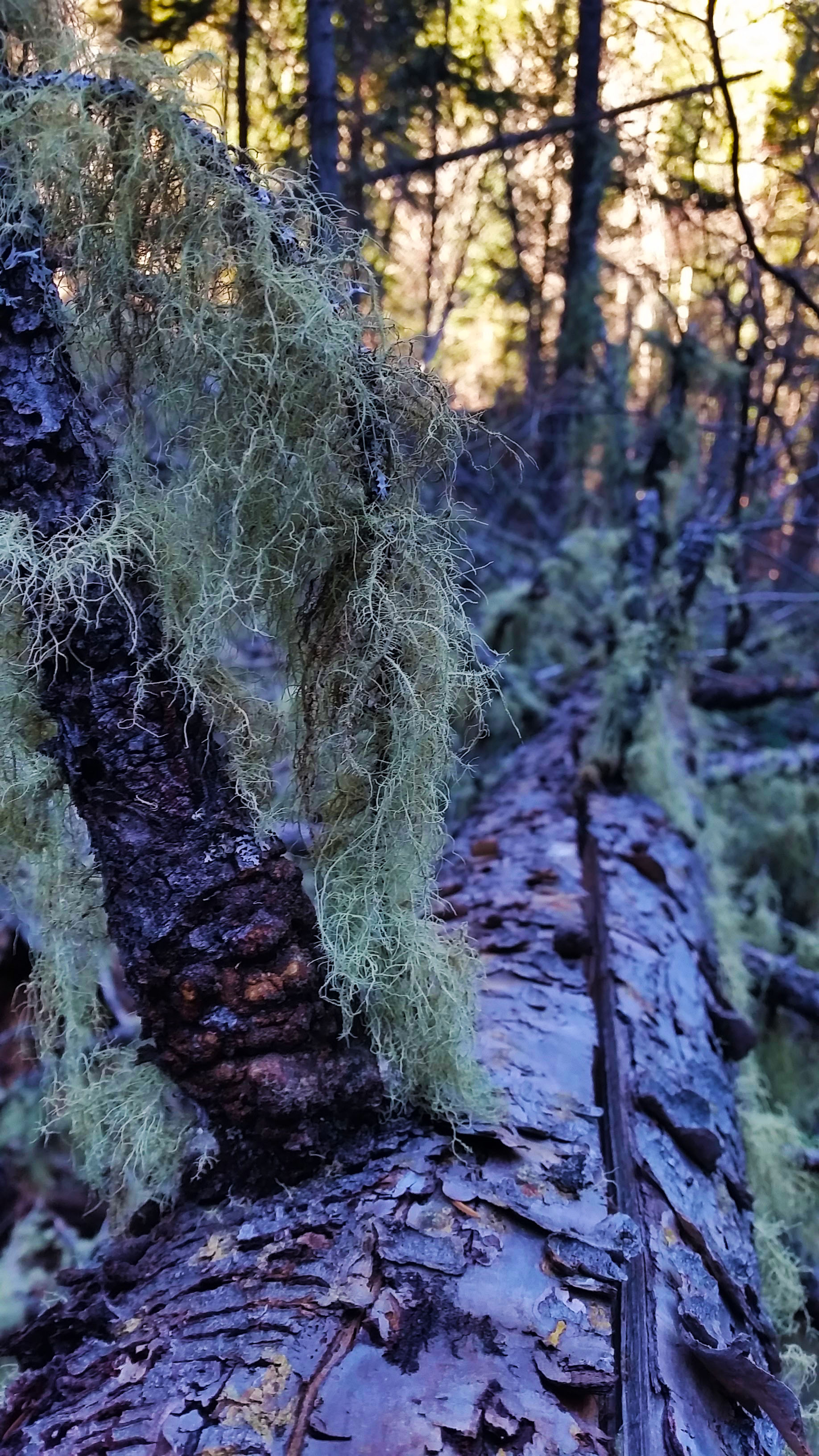 Onward! We drove out of Stafford and up the 30 mile winding road which climbed Mount Graham to the Ash Creek trailhead campground.  The strange feeling from the dimly lit town stuck with us, not helped by the fact that we didn't see one single other car on the road the whole way up.  In doing the research I knew this was bear country, and as the forest trees grew in thicker around us, so too grew my excitement. It was pitch black with only the headlights to light the way, but I could tell that we would be blown away in the morning by the thick pines! We arrived at the 9500 ft. camp site to the surprise of being the only occupants.  This is never a bad thing, but as we set up tents the temperature was quickly dropping.  Bundled up and moving quickly, we stoked a fire and cracked a beer for a night cap before crashing.  Rene had a thermometer on his watch and we both watched as it continued to plummet!  44, 38, 36, 32, 29… finally settling at 28 (and that was inside his tent)!  Fighting off the chill of the night, we each got in our tents, hopped in our bags, and thought warm thoughts!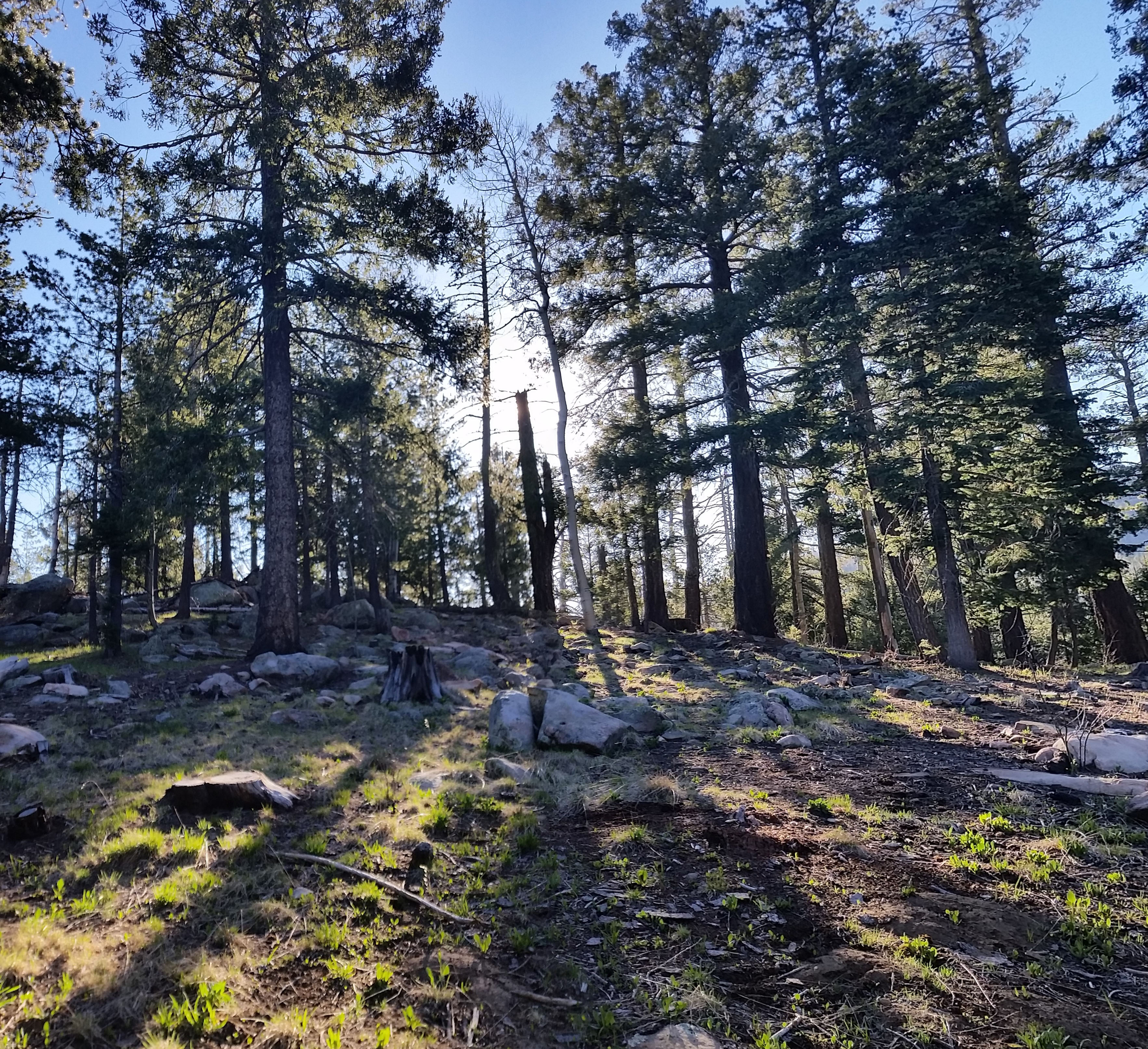 Waking in the morning did not disappoint! The morning light snaked its way through the thick pines and was beyond words!  Oh it was still cold, so we moved quickly in the shade to pack our daypacks with food and water before heading out on the trail.  It was finally time to put feet to dirt, the whole purpose of this journey!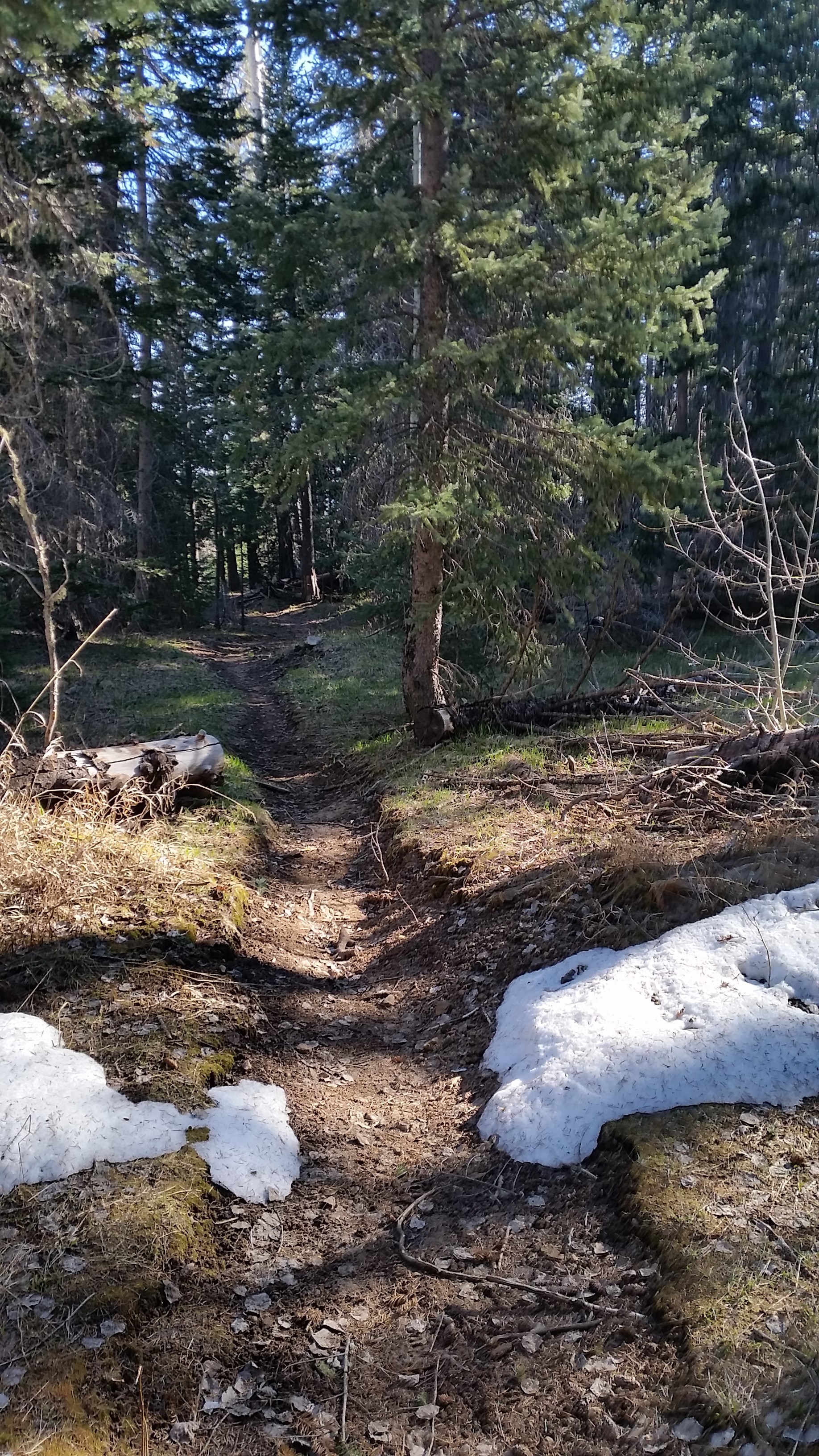 We started down the trail and it was like we had entered another world. Cool creeks running trailside, thick green moss clutching to fallen trees, pines and aspen standing side by side sharing the sunlight, it was absolutely incredible! Turn after turn we walked down the winding trail and continued to be impressed.  On some hikes you get bombarded with the same ol' surroundings at every turn, yet this hike was anything but. Here there was something unique to admire and look at in awe as we went along.  Down and down we went, until finally popping out and coming upon a huge cascading waterfall in the canyon below.  All the tributary creeks aided Ash Creek and its falls, and boy let me tell you, is was breathtaking!  We stopped for some pics and a break before heading on.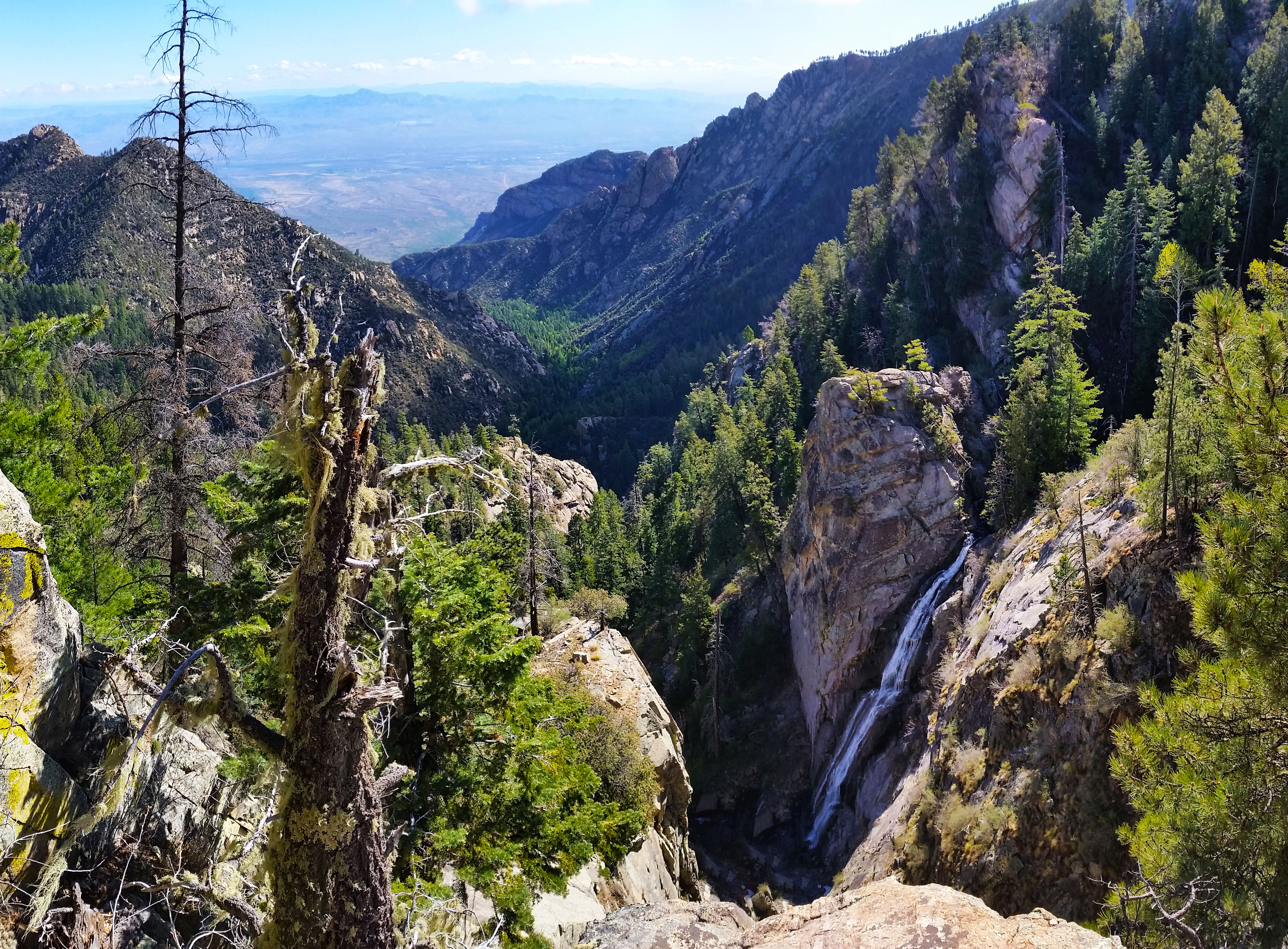 We would skirt the mountain for a while, drop into a canyon, and then the next thing be on switchbacks dumping us further and further down, all the while following the creek in this lush green paradise. About half way down we stumbled upon a very cool campground just below the falls, trailside, just begging for visitors. So tucked away and far from civilization, it looked like the perfect place to plop down for a day and get away from it all. After snapping another hundred pictures like the tourists, we were on our way again!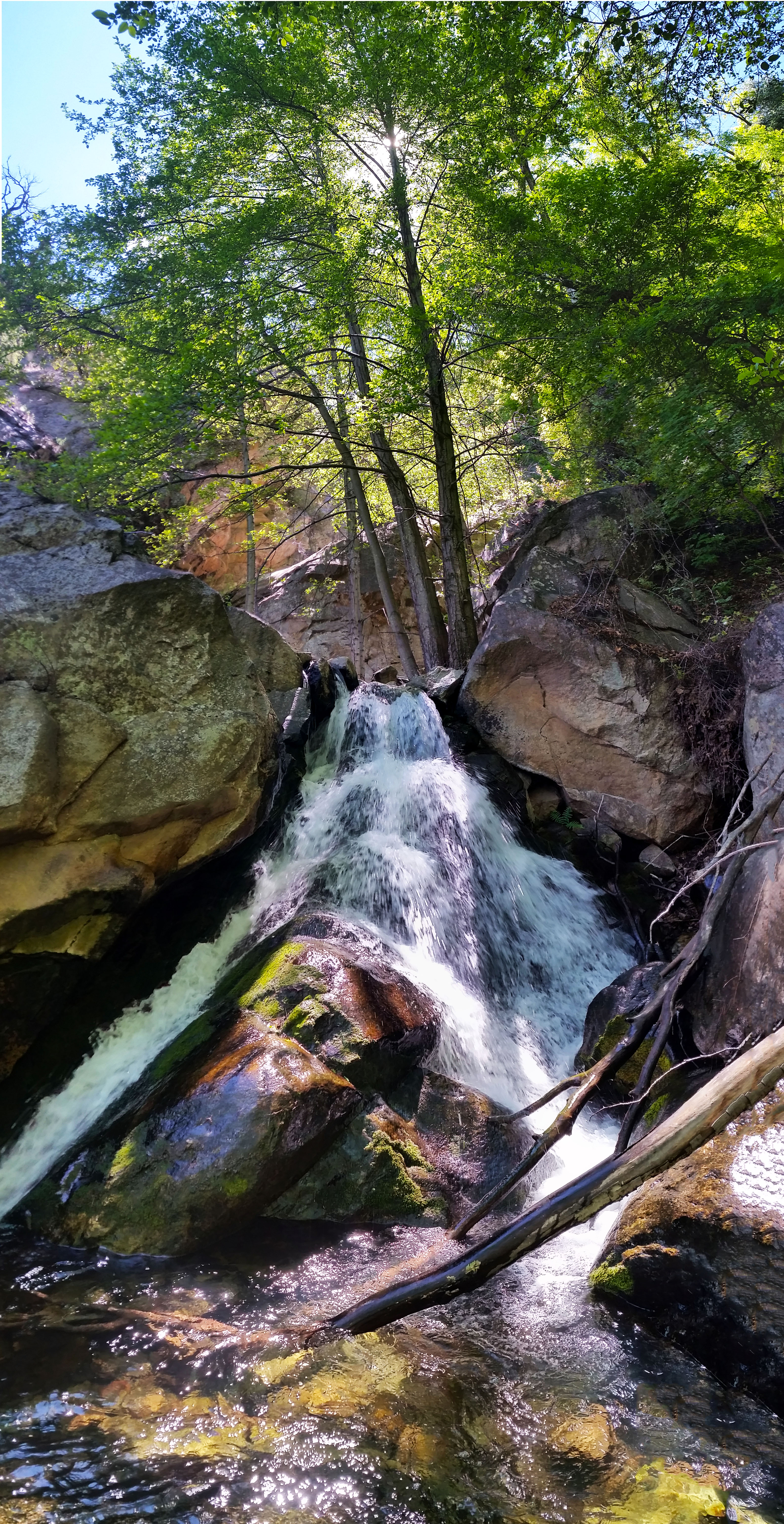 As we made our trek down, we found a dead skunk, a horse skull, mushrooms, and flora that would make you think you were back east in the Appalachian Mountains! Man what a beautiful place! Finally the trail spewed us out of the lush canyon back into high desert. It was so crazy how fast the landscape changed between being cradled by the green tree canopy of the canyon to being sundrenched in the barren desert. The last mile to the lower trailhead was lined with Manzanita and padded with rocks and brown dirt.  We quickly powered through this section until finally being dropped onto a road where the trail began.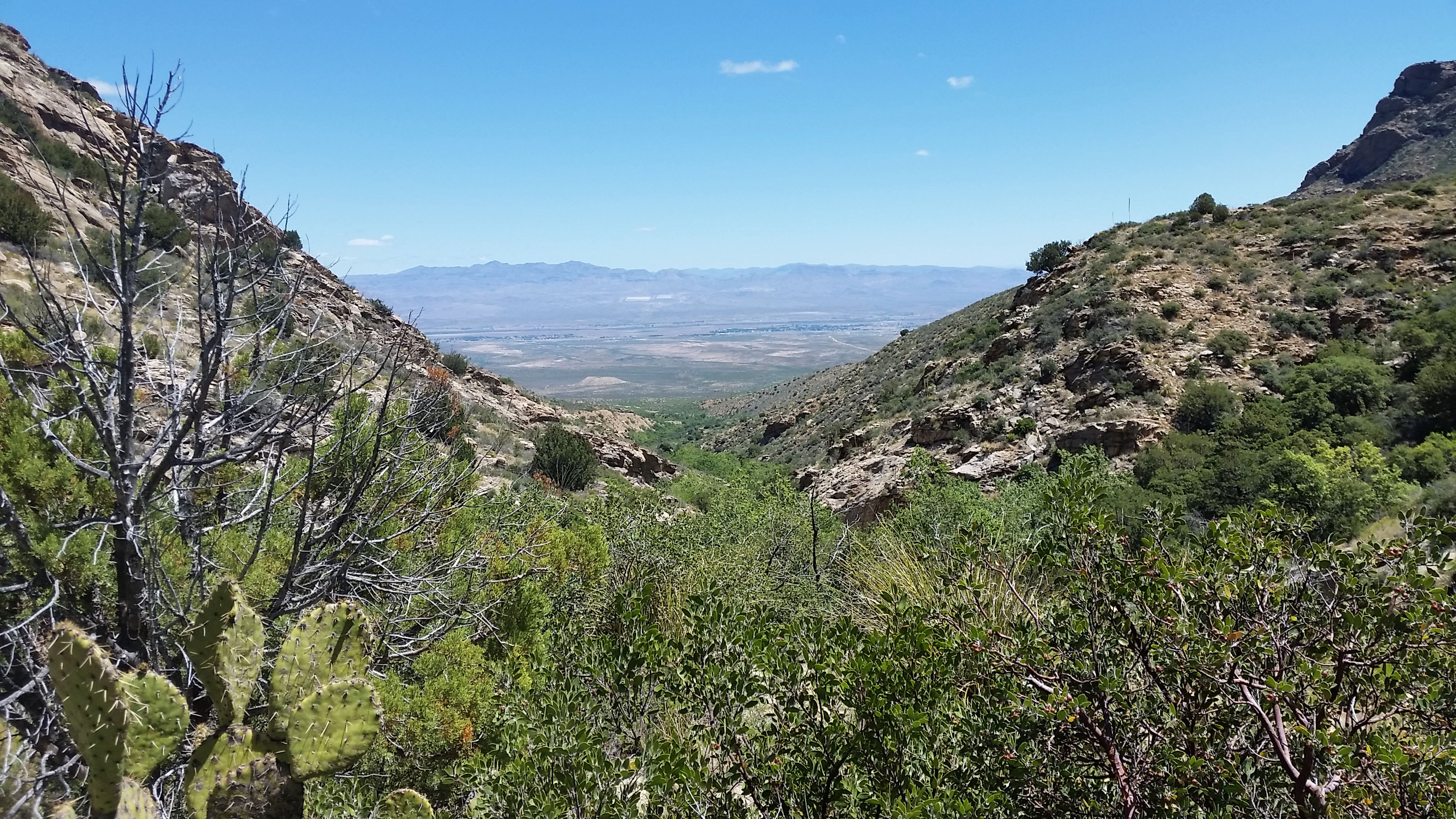 After taking in a rest and filling up on snacks, we turned and headed back up the way we came. Having taken so much time admiring the canyon on the way down, we decided to push at a hard pace to get our hearts pumping to take on the 4800 feet of vertical gain in 7 miles. It was most definitely The Beauty and The Beast (and quite easily in my top 10 favorite AZ hikes)!
HIKE INFO:
http://hikearizona.com/decoder.php?ZTN=271
HIKE STATS:
Weather: Hi 60s, Low 30s, Sunny
Water: 2.0 liters
Food: Avocado, 2 PowerBar, 1 Cliff Builders Bar, 1 Nature valley sweet and salty bar, mixed 1 bag of salt and vinegar chips, 1 apple
Time: 6.5 hours
Distance: 14 miles Round Trip
Accumulated Gain: 5,200 feet
GEAR:
Mule Camelback backpack (3 liter bladder)
CLOTHING:
Smart Wool 195 weight long sleeve shirt
Smart Wool beanie
Arc'teryx Hoody
Cotton Handkerchief
Nike Running Shorts
Merrell Mid Moab Hiking Boots
Darn Tough Medium Wool Sox